Whenever we think of traditional Indian wear and clothing, why is it that saree is the first outfit that comes into mind? Maybe it is because of the fact that sarees are an evergreen fashion trend and are timeless outfits to put together with no matter the era. Even little girls dream of wearing sarees and strutting around as they depict the epitome of classic and timeless beauty and with the modern designers are a perfect blend of traditional Indian wear and with a modern twist. Even celebrities and fashion icons ditch their fashionable dresses and gowns for the gold old sarees.
Shop on the basis of the occasion: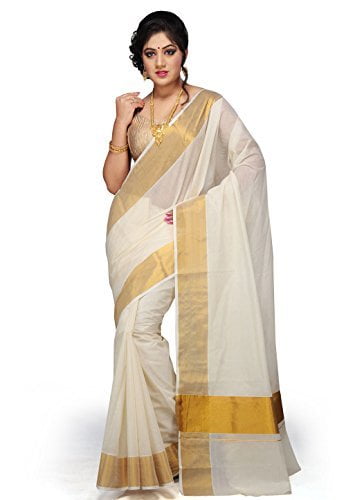 Sarees are not just limited to festivals or weddings and can be worn on numerous occasions. Wearing sarees in the office is not a matter of inconvenience, but a fashion trend and gives you a modern and sophisticated look. Besides wearing them in offices, there are numerous occasions and festivals such as Eid, Diwali, Pongal, Ganpati Pooja, and so on. India is a land of diversity and traditions and the coming generations try to keep up with those cultural beliefs and traditions and give them their own personalized twist. These twists are not only in the traditions but also in the clothing and outfits. However, no matter the era and the occasion, sarees are something that can never go out of fashion.
Sarees on the basis of designing: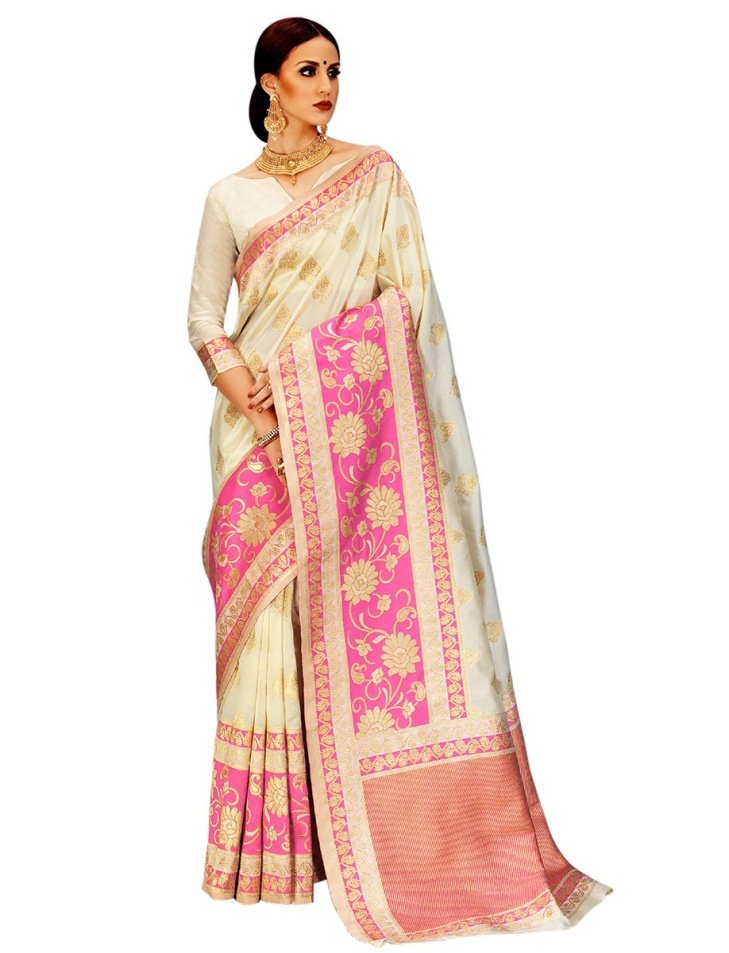 Sarees also involve blouses and petticoats as we are aware and now days even these have to be designer and we can select from a wide variety of blouse lengths, colors and embroidery type and pattern. We are offered a huge selection of blouses and sarees of various colors and patterns and the blouses are of different sleeve lengths and neck patterns as well. Some of the sarees have embroidery throughout their borders while others are on the simpler yet elegant side. The best part of sarees is that they can be worn on a number of occasions and events and yet they are going to be the talk of the party. We get the choice between heavy embroidery, slightly sequined, or simple sarees all to be worn on different occasions. Those were the earlier times when the sarees could be worn with the plain blouses but not today. We get a number of options regarding what type of blouses we wish to wear along with our sarees. These range from heavily embroidered ones printed blouses, simple, lightly embroidered, or medium embroidered blouses as well. The type of work on the sarees also varies and we can distinguish between the sarees on the basis of simple embroidery or embroidery with stonework and even jacquard. Every category has various choices available for us and all this leads to us having a wide variety of selections of sarees to choose from.
Filter your search on the basis of a material of your saree: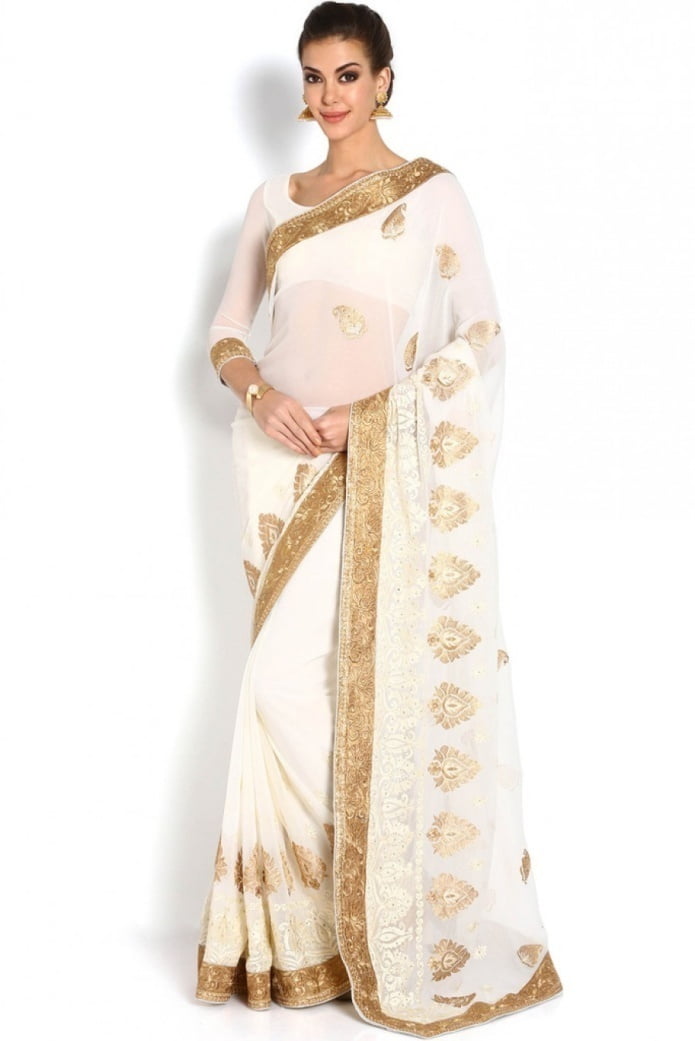 The search for the ideal saree for us that perfectly matches our preference and personality is on but not all of us like to wear all types of clothing materials or some of the materials have a better design and styling. We have the choice from chanderi silk, Bhagalpur, georgette, star georgette, and monarch silk in fabrics and materials for the kind of saree we want to wear. Besides these, we have choices of look and styling depending upon the fabric for the sarees and we can select from chanderi silk saree which are timeless and classics that can never go out of fashion, designer sarees that keep you updated with all the latest fashion trends, fancy sarees for parties, weddings and any other such occasion, Pashmina silk saree which are another popular choice and finally office wear sarees. The sarees for office wear are subtle and elegant those make you feel empowered and gorgeous.
Will they affect your pocket?
The best part of all this is that we are provided with such exciting and amazing offers and low prices that people keep on coming back for more. The prices of the sarees are reasonable and fall well within our budgets. Even after the low and reasonable prices, there is no reduction in the quality of the products. Even though the prices are less and we get amazing offers, the sarees are not made of low-quality material and we get exactly what we are promised in the product descriptions. There is no holding back in the cloth and stuff or in the work of the saree to save money and the designing team makes sure that you get a good quality product without overspending and the costs do not put a dent in your pockets.
Why us?
Even after looking at all the benefits mentioned above you still have doubts regarding stylecaret, we assure you that you couldn't get better products at such amazing prices and styles. We get a wide selection of sarees and their styles and the products are made of good quality materials and even the embroidery and stone works are worth their costs. The selection of the simple, timeless, classic and elegant sarees are not just made of high-quality materials, but also cost-efficient and that is why stylecaret is a popular choice among customers and those who have gotten a taste of what they have to offer, keep on coming back for more.
The products range from elegant and plain sarees to simple printed ones that are among the classics but also have a wide range of designer sarees that keep you updated with the latest trends in the fashion industry. The deigning team makes sure that the products are up to date with the latest trends and you get the best of what fashion has to offer. Fashion is what the industry has to offer, but it is your personal style that makes you stand out in a crowd and you get that choice to choose from the selection of products the one that best depicts your personality and style.
Read Also: