If there is anything we have learned from mental health awareness movements, it's that we need to take care of ourselves. Self-love isn't limited to putting on a sheet mask and taking nice pictures when you feel good. It's standing for what you believe in and setting boundaries when needed.
One area that people need to learn to stand up for themselves is with their employers concerning leave. Employees often opt out of taking their due vacations because the bosses won't let them. Submit your application, pack your bags, and get ready for that vacation that you so desperately deserve.
This article will discuss some things that you should do on a self-care vacation. From staying in and spending lazy days to going out and exploring your environment, we will be talking about several different things to do and how to make the most of your much-needed me-time. Here are 5 things you can consider to pamper yourself and enjoy your vacation.
Spend On Comfort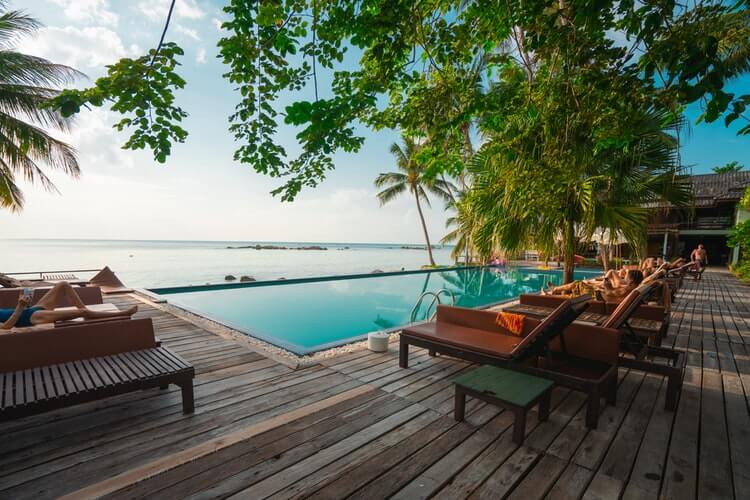 Though improvising and traveling on a budget has a charm of its own, spending money and enjoying luxury is an unmatched charm that you should consider. The mountains hold a serenity like no other, and what better range to check out than the Great Smokey's in Tennessee.
While you're there, check out some of the luxury smoky mountain cabin rentals and choose whichever one you think suits you best. Find a cozy and aesthetic cabin with a view that has all the amenities that you might want. If you are traveling with friends, don't let their budget limit you. Spend a little extra and book the place for everyone to have a good time.
Whether you spend the day going out or lounging around in bed is up to you. However, there's a special charm in coming home tired and relaxing in an aesthetic, comfortable, and serene environment.
Head Out (Set Your Own Pace)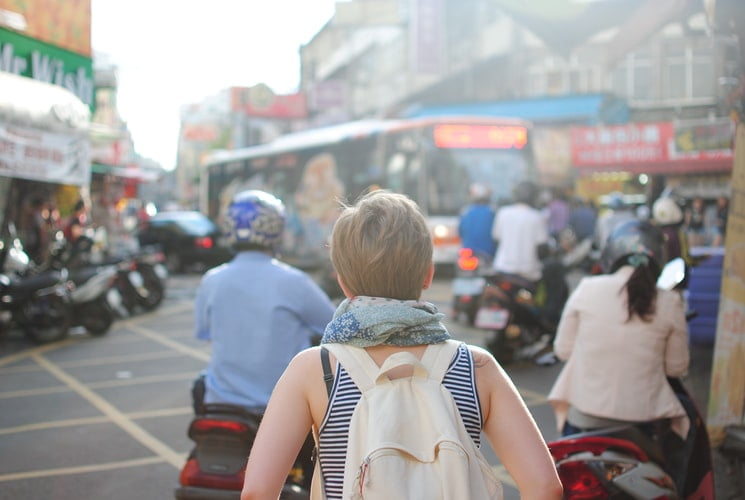 The entire trip is about you and doing whatever you want. Heading out may mean exploring the town and getting to know the locals, or it could be simply sitting outside your cabin/ hotel and taking in the surroundings. Setting your own pace and doing what makes you comfortable is what it's all about. It would be a pity if you forced yourself to do things and didn't enjoy them.
Appreciate the little things. Sitting around watching the people go by while sipping your coffee is a special experience in itself. Watching the clouds, enjoying the breeze, and being in the moment is an altogether different charm. If you are up to it, take this time to practice mindful meditation.
If you have a few minutes to spare, consider closing your eyes, finding a private place, and experiencing the environment through your remaining four senses to relax with some mindfulness.
Spoil Yourself
You don't know when you are going to get the chance to go on a vacation again, so take this time to enjoy the finer things. Here are a couple of ideas to spoil yourself on your vacation:
Eat till your heart's content:
Order in, go out to eat and make food at home. If you have a health and fitness routine, throw it out the window for a while and simply enjoy yourself. You can get back in shape once you're done with the vacation.
Call room service often:
Have the sheets changed and your room cleaned as often as possible. There's an exceptional comfort in a clean, crisp room that has been freshly set. Enjoy it while it lasts, and put your comfort first throughout this vacation.
Shop:
Shop online or head out into the local markets to see what you can get your hands on. Whether it's fancy designer items or local knick-knacks that will help you remember the trip when you head back, buy whatever you want.
Shopping is known to have a positive effect on your mood and make people feel better about themselves. In extreme cases, it can become a pathological issue, but hey, it's a vacation! There's no need to think about the negatives right now.
Take Lots Of Pictures
Your vacation might be coming to an end soon, so make sure you get enough pictures to look back and reminisce. Take clear, aesthetic pictures with yourself in the shots. It's always a good idea to get yourself in the picture so that you can look back and see how happy that time made you.
Moreover, if you have friends with you, take group pictures and capture the moments when you were doing fun things together. Pictures hold an incredibly profound depth of emotions that are hard to put into words.
Having said that, try not to live through the eyes of the camera. Some people may forget to appreciate the experience and the majesty of their surroundings because they are too busy trying to get the perfect shot. As important as it is to capture pictures to look back on, don't forget to experience the moment with your sense rather than a lens.
Travel In Comfort
Travel there and back is often the most irritating part of the vacation experience. It's even worse if you tried to save costs and found the most cost-effective tickets. The trip back can ruin the entire experience if you aren't careful.
Technical difficulties, uncomfortable seats, and general commotion can leave a pretty bad taste in your mouth. If you have to pay a little extra, try and book a somewhat decent ride back. Whether it's by bus, car, or plane, try and get the best bang for your buck and end the vacation on a high note.
There we have some self-care things to do on your vacation. Some of them might not seem directly beneficial, but we guarantee that you will thank us once you give them a chance. After all, you have nothing to lose. With that said, it's great that you can take the time to go on vacation and enjoy your well-earned break.
Read Also: