The MAC operating system and Microsoft Windows operating system have an optical disc authoring and virtual drive program, known as the Daemon tools. This program allows people to convert physical copies into digital format, and it is one of the best disk simulators in the market.
Daemon tools lite is user-friendly and compact and can also create store, and mount images in virtual disk drives. This program combines the basic functionality of the Daemon tool with advanced emulation features for operating more easily. A few daemon tool alternatives are available in the free market, so people can use those if they are not comfortable using daemon tools.
What Are The Daemon Tools?
Daemon tools are a software program, which is used mainly for creating and mounting images. Apart from the basic free features, this program further works with many advanced tools like bootable USB sticks, iSCSI Targets, Ram Discs, VHD, etc.
It is used by many people and is also considered safe in terms of security and privacy. However, the current version of Daemon tools does not support Windows 10 operating system, so people who have windows 10 cannot enjoy the fantastic features of Daemon tools yet. However, Daemon tool lite, the current upgraded version of this program, is available on Windows 10.
What Are Some Daemon Tool Alternatives?
Nowadays, people are looking for some daemon tool alternatives because this program consumes a lot of space in the RAM, which decreases the RAM's speed and results in the slow performance of the machine. 
This is a user-friendly program but for those people who are already skilled in using it. For new people, daemon tools can be complicated. Moreover, the premium version of this program is costly, and you can only download it for free, but that only offers a limited number of features. Therefore, some of the best accessible daemon tools alternatives are as follows;
1. Phantom Drive
This program is very versatile and is available across all the operating systems such as  Windows, Linux, Mac, etc. Apart from being universal, the Phantom Drive also allows mounting images from a wide array of platforms. Even the obsolete blu-ray discs and CDs are also converted in this tool. Moreover, it has both a free version and a purchased full version, which costs comparatively much less than similar programs.
2. Virtual CloneDrive
Due to its interface flexibility, Virtual CloneDrive is a popular choice as a daemon tool alternative. It is known to mount images from hard discs and network drives and works exactly like when someone tries to access an image from CD or DVDs. 
It uses several file formats like CCD and ISO. The navigation process is the easiest in this free alternative tool, and it allows users to access all features free of cost besides image mounting.
3. Brasero
It is not a very common program for image mounting across global users. Although the user interface is pretty easy to operate, it is best suited in a Unix-like operating system. The menu option is straightforward, and users can also manage the contents of the discs. 
For example, they can edit the names and copy the contents. This daemon tool alternative can also mount images in both DVD and CD format. It can also automatically filter the unwanted files and can support the Joliet extension. 
4. WinMount
WinMount is an effective daemon tool alternative because it does much more than just mounting images in several formats. This program can also compress data and can decompress data when needed. It does not require an expert to figure out how this program runs, so it is effective for both people with excellent computer skills and people with not-so-great computer skills. If you have to access larger files every day, then this is a perfect alternative for you.
5. Alcohol 120%
Among all the daemon tool alternatives, this one is the most popular. It is free for users, but if users need to use it for commercial purposes, they have to purchase the premium version. It can create data backup and also supports more than 30 virtual data drive formats. 
Furthermore, it can mount any picture format, and currently, it also supports the HDD DVD snd blu-ray format. The recent Alcohol 120% premium price is $55, but it needs to be purchased only once in your entire lifetime to access all the unique features required in commercial contexts.
6. ImDisk Virtual Disk Driver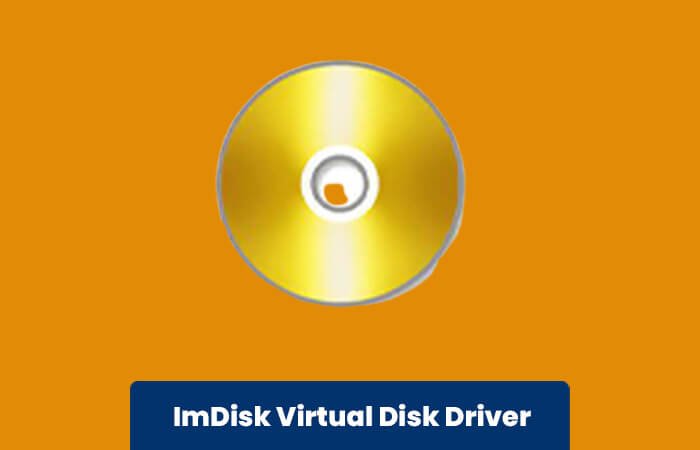 This daemon tool alternative uses the space available in the operating system and creates a virtual hard disk. The primary purpose of making this program was to accommodate the Windows files from its XP version to its Windows 10 version. However, even if it adjusts the files from XP to 10, this program does not demand any system reboot while installing or uninstalling new programs.
7. MagicISO
Finally, the free alternative of daemon tool MagicISO is so simple to use that it is a trendy choice among users. It is one of the most trusted daemon tool alternatives, so many people also recommend it to new users. 
Mounting disks successfully with a functional but fundamental interface is the core of this powerful program. It can support a mixe that is of size 10 GB, which is quite a lot. This alternative uses the most common image formats, and it can also convert between bin files and ISO repeatedly without causing many problems. 
Conclusion
Apart from these, there are several other tools for mounting images available in the free and the best daemon tool alternatives. CDBurnerXP, UltraISO, ImgBurn, WinCDEMU, FarStone Virtual Drive, HD Clone Free Edition are some other alternatives of daemon tools that are popular in 2021. 
People mainly used daemon tools to create a copy of their documents derived from physical disks so that it becomes easier to transfer from one program to another. However, the available alternatives of daemon tools as discussed above also do the same task as daemon tools, so we recommend you to try those.
More Resources