If you are interested in teaching local Crossfit classes at the "gym box" by your house, then you need to make sure that you are well-raised in the industry and qualified to teach these high-intensity classes. Not only will you need to know the CrossFit basics – such as all of the foundational movements to correctly teach someone's form – but you will have to know how to use each piece of equipment.
There are various pieces of equipment and tools that you can use during a Crossfit class. Some of the most common implements utilized during a class include the squat rack, barbells, dumbbells, jump rope, box, and kettlebells. Kettlebells are one of the most widely used exercise tools across the world – and especially in fitness classes.
But what are kettlebells and how do you properly use them? If you have seen this bell-shaped weight at your local gym, it might seem intimidating. But by learning how to use a kettlebell, you can benefit from the many different types of workouts that you can now do!
Let's see how to get your kettlebell certification and use this newfound fitness cert to begin teaching class at your local gym. Click here to take a kettlebell certification.
How to get your kettlebell certification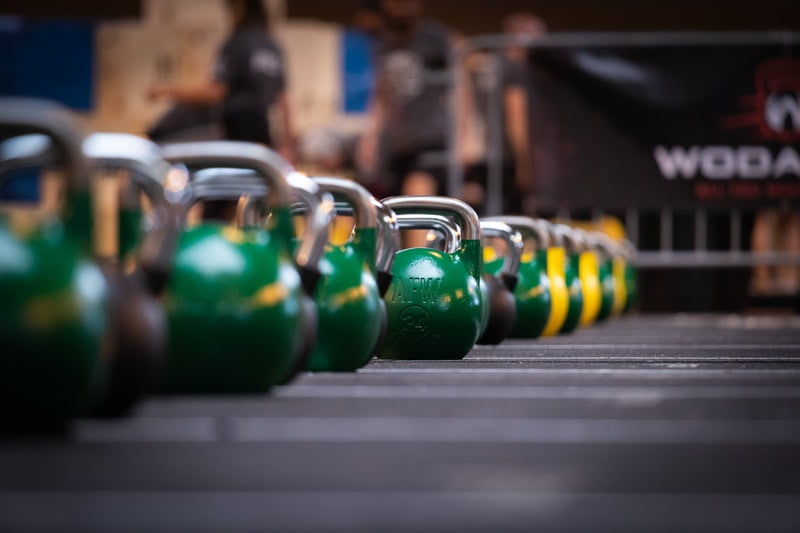 First off – what is a kettlebell? A kettlebell is a type of steel ball that has a handle attached, making it easy for the user to grip with both hands to hold, swing, or pick up and down. This type of exercise tool has weight in the bell area, making it possible for you to swing and use it in various planes of motion.
The main goal of earning a kettlebell certification is to teach the fitness professional how to safely and beneficially use a kettlebell. By learning how to use the tool, the professional can then teach others how to use the exercise tool.
The professional can teach clients how to safely and effectively pick it up from the ground, how to swing the kettlebell, and how to incorporate it into workouts. By earning your kettlebell certification, you can become well-versed in this exercise methodology and begin teaching others how to safely use the kettlebell.
Even though most kettlebell certifications can be done in person, you can also find online options that help you with your flexible lifestyle. Choose whatever type of certification works best for you – you may find that you enjoy learning online and doing the final exam in person!
You can expect that most kettlebell certification courses will focus on how to use kettlebells in various planes of motion, how to safely lift a kettlebell from the ground, how to use the kettlebell in other planes of motion (such as rotational movements), how to use the kettlebell for strength building, and how to safely incorporate this tool into your future fitness class.
Conclusion
If you want to start incorporating kettlebells in your local fitness class or your Crossfit programming, then you will have to earn a kettlebell certification. This type of fitness cert provides you with the ability to safely teach others who to use this new exercise tool and how to use it in your exercise programming.
Read Also: