Keeping your gun in a safe place is crucial if you want to practice gun safety. You're the one who owns a gun and a permit for it. You're the one who knows how it works and at the end of the day, you're responsible for its whereabouts and use.
Intruders, children, and pets should never have access to your firearm. It's unsafe since an intruder can use it against you and a child or pet could unwittingly set it off. This is how people are injured or killed, by accidental discharges. Keeping your firearm out of reach of other people is important for these reasons.
There is no right size fits all technique when it comes to gun storage, but it's important that you have a plan in place to make sure that your gun is secured at all times. As long as you find one that fits your needs and lifestyle, you'll be in good shape. There are many cheap ways to lock up guns so you don't have to worry about anyone but you are having access to them.
Locking up your gun is one of the best ways to secure it and keep it out of the hands of those you don't want touching your firearms. It's also a good way to keep your firearm safe in the event of a fire or other outside forces that could cause it damage. If you're interested in ways to keep your gun secure,
Here Are A Few Different Ways You Can Hide A Gun:
1. Case
This is one of the more popular options due to the fact that they're widely accessible and come in several different sizes and shapes. There's always a huge number of options for gun owners so they never have to worry about not finding one suitable for them. For example, cases can come lined with either padded fabric sleeves or foam-lined.
They're also an extremely affordable option since most run anywhere between $20 to $150 depending on the size and style of case you're looking for. They're also a great way to keep your firearm safe from damage.
With a lock to keep the case closed, they're great options for those who have kids or pets. Kids won't be able to break into a padlock, and a dog won't be able to chew the case open. They're also extremely portable so you can take them safely on the go with you.
If you're interested in traveling with your firearm, you can take a look at this website here.
2. Trigger locks
You probably got one of these when you purchased your gun in the first place. They're another affordable option n for storing a firearm. Basically, trigger locks hold the trigger in place to prevent the trigger from being pulled or manipulated.
Most trigger locks and guards cost around $20 or less so anyone can get one from a dealer or a manufacturer. If you want a different option, a padlock can be used in the same way. The only downside with this method is that you won't be able to keep your firearm safe from damage.
3. Gun safes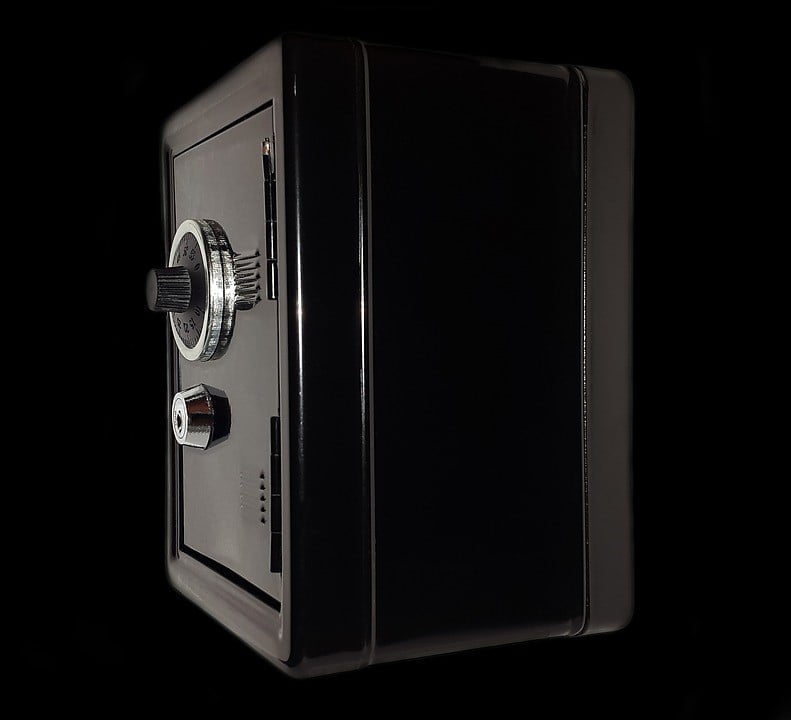 This is one of the most secure ways to store your firearm. It will prevent others from accessing your firearm while simultaneously protecting it from damage. They're thief-proof too so you never have to worry about your firearms being stolen.
They are, however, very expensive. They can b anywhere from $500 to a couple of thousand dollars. That's why it's important to know what you want in a safe before making your purchase. If you only own one gun, then it's not worth investing in a large safe but if you own several firearms, then it may be a good investment.
4. Strong Boxes
This is a relatively inexpensive and portable option for gun owners. There are so many configurations and lock options in strong boxes that it makes it easy for everyone. They cost anywhere from $50 to $300 and are super lightweight so they are easy to carry. Some can even be programmed with a fingerprint key to making them even more protected.
Read Also: