With regard to technology, travel is no exception. New and inventive travel gadgets are becoming accessible, making traveling much easier and more bearable for everyone.
You can get everything from space-saving smart suitcases to chargers that gain energy from solar power to meet all of your travel needs. The market is flooded with amusing and convenient gadgets, and most of us undoubtedly own at least one type of device for nearly every aspect of our daily lives.
1. Portable Coffee Machine: MiniPresso
For those who can't start the day without a cup of coffee, Wacaco's MiniPresso GR is one of the incredibly convenient and portable travel gadgets. Using this espresso maker, you have the freedom to ground your coffee beans and produce the drink wherever and whenever you want to make it.
A personal touch to this product is its ergonomics, making it look so elegant sleek. Easy to use and relatively light to carry, this stylish espresso maker is a must-have travel companion. Any trip you take, whether in New York or Arizona, you should include this device in your suitcase.
Moreover, the espresso machine comes with its own little container, which is a nice touch. This fascinating gizmo, which costs just under $50, is well worth it.
2. A Travel Drone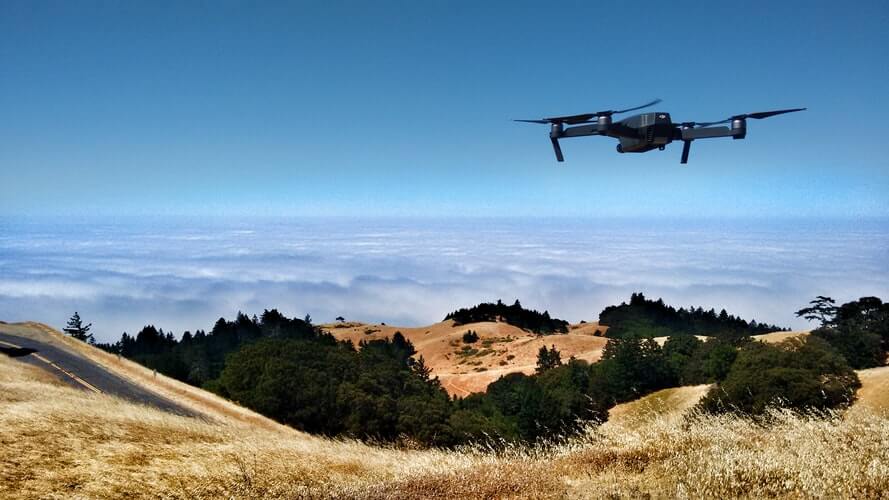 Another lucrative one among the travel gadgets, yes, undoubtedly, DJI's improved Mavic Pro 2. It is one of the most excellent travel drones out now. It has a simple smartphone control, a new 4K Hasselblad camera, and a whopping 31 minutes of flight duration.
With its clever features and 4.3 mile fly range, the foldable, small device allows you to capture the splendor of your environment in high-quality HD video at 1080/120fps to 4K/30fps and photos in 20MP JPG or RAW format. You can compile all your videos and pictures after the trip and have them edited by a film production service.
In addition to GPS and 10 optical sensors that enable it to dodge obstructions, this stylish and silent high-powered flying camera has various flight modes, including selfie and tripod configurations. The drone is perfect for everyone that wants to capture all their experiences and adventures while traveling.
3. OCLU Action Camera
Its sleek, aerodynamic form, together with its cutting-edge software, ultramodern processors, and a wide range of peripherals, makes OCLU a great travel companion like the other travel gadgets, we have discussed yet for the adventure-seeking backpacker.
Out of the box, the 4K award-winning action camera is resistant to water to up to IPX7, other than producing immense-quality videos and pictures in any situation (graphics can range from 1080p at 120fps to 4K at 30fps).
It also has a standard tripod mount, electronic image stabilization settings, and a GPS, making it internationally compatible. As a bonus, you can remove undesired stuff on the fly using LiveCut, a remarkable editing feature.
4. Portable Travel Blanket: Gravel Layover
As the name implies, LAYOVER is a portable blanket with unlimited pockets and insulating material and fasteners to allow for additional expansion.
Whether you believe it or not, you can fit this wonderful blanket in a tiny compact carry pouch or bag that might not even take up 10% of the space inside! Weighting around 350 grams, this blanket is incredibly lightweight and compact. A passport pocket, leg warmers, and other items can be stored in the blanket's numerous compartments.
Check out our buyer's guide of travel-related necessary pieces of equipment.
5. Water Purifier Bottle
A water filtration system is necessary when traveling overseas because dirty drinking water is the primary cause of most visitors' health concerns.
This is especially handy when traveling to isolated areas with harsh weather conditions, such as Africa, Asia, Central America, and the Middle East, where tap water is notorious for being. Fortunately, there are several solutions available nowadays that can assist in such situations.
For example, GRAYL's Ultralight Purifier has cutting-edge technology that transforms practically any tap or clear natural water supply into clean drinkable water after 15 seconds.
In addition to giving protection against heavy metals, bacteria, viruses, and many pollutants, every 0.50-liter bottle comes with a purifier cartridge you can replace that lasts for around 150L (40gal). This is an excellent method to acquire clean drinking water on the move and save cash on bottled water at the same time. Hence, water purifying bottles can be stand on rows of amazing travel gadgets.
6. Portable Bluetooth Speakers
A portable speaker is necessary for any tourist who wants to enjoy the outside world without sacrificing the comfort of staying indoors. It allows you to listen to your favorite tunes anytime and anywhere. While Bang & Olufsen's Beoplay P2 is one of the most compact speakers on the market at only 14x8x2.8cm, the size doesn't compromise its sound quality.
It incorporates easy-to-use features like voice commands and gestures, making this portable speaker an excellent travel partner. It also has a modern, minimalist style that's water and dust-resistant, as well as playtime that can last up to 10 hours with every charge.
Technology has changed since the days of stoppers for rubber sinks and cellphone adapters drifting around in your suitcase. Now, you can find everything you need for a successful trip. Thanks to advancements in innovation, several travel gadgets can make your trips more exciting, organized, and fun!
Read Also: