The beautiful bond between a mother and a child is irreplaceable. It is nurtured with love, care, a sense of security and sealed with trust. What boosts the bond shared between a parent, and a child is a validation they feel.
When parents engage in different activities with the child or lend their ears to all that the kid has to say, it makes them feel heard and catapults their self-esteem.
Why Match The Outfits?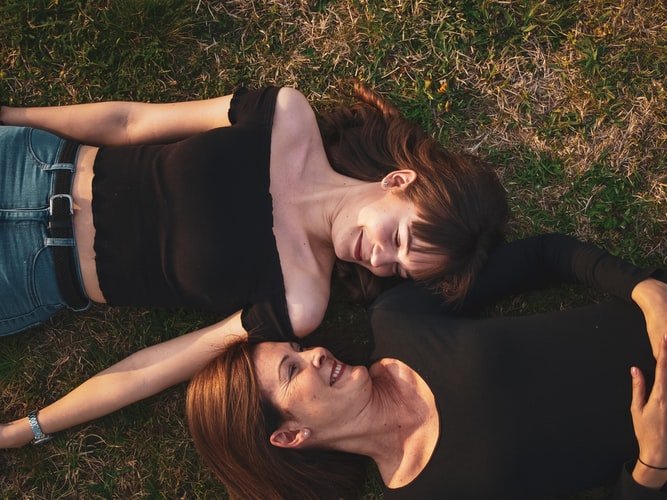 The new trend that hauls in the headlines of netizens is wearing similar outfits. The parent, especially the mother, wears similar clothing as that of a child. This trend is known by names like 'Mommy and Me' or 'Mini and Me' to illustrate the same outfits worn by the mother and child.
While it might have seemed foolish, it is not. It is a great way to secure the bond with your child and get closer to each other. Along with that, it is a fun activity to do every once in a while.
A few decades back, the norm of this practice existed, i.e., of wearing the same clothes between a parent and a child. However, the light in practice was kept on, reeks of patriarchal beliefs. The stereotypical fashion believed that girls should be habituated into clothes similar to that of a mother. Because these girls must ultimately grow up to be like their mothers, able homemakers.
Henceforth, the 'Mommy and Me' trend that streams now should be encouraged even more so that the old shadows lurking over this culture can be removed and make it a thoughtful activity instead.
What Outfits Can You Match?
Oh, there are several available!
Your selection, however, depends upon if you have a baby boy or a baby girl. It might get even a bit difficult if you have twins or two children, that too of opposite genders. Therefore, if you are supposedly perplexed over what combination to choose for your child and you, this guide can be helpful:-
Color Coding
If you cannot find something that suits both of you, it is better to resort to the color selection. Wear a preferably similar-looking outfit and only match the colors.
For example, if you and your daughter can wear a maxi or a gown or a dress and keep the color the same, say yellow.
For the boy, you both can wear a trouser and shirt or t-shirt combination where the color of the trouser and shirt or t-shirt is the same. It can even be interchanged. The color of your shirt or t-shirt can be the color of your trousers or vice versa.
If you are in your 30s then may get fashion tips from our exclusive guide.
Tops and Bottoms
As several sizes are available for the same shirt or t-shirt, you can shop the two with different sizes. Similarly, you can also buy jeans, trousers, slacks, pants, and skirts based on the sizes of you and your child or children.
And on the designated day, flaunt the clothes well along with your baby.
Shoes and Accessories
Shoes that complete an outfit can be slightly difficult to be found with the same design for various sizes. Therefore, opt for classic colors like black and white. Both of you can wear white sneakers or sandals with the same or a more and less same design in neutral colors.
For accessories, both of you can wear the same bracelet, earrings, and cute neckpiece that will suit each. And, if you have a girl, do the same hairstyle with the same color scrunchies. Dads can partake in this too with sons and do striking hairstyles.
The Entire Dressing
When the trend had sprung up and saw a breakthrough in the light of the day, many designers also jumped to create outfits that were relevant to the trend. So, it will not be difficult to find clothing with two clones, one for the mother and another for the child.
If buying the clothes is a seeming hassle, it is better to get the clothes stitched by availing of some online tailoring services as you will be able to order from the comfort of your home. Be it an online blouse stitching service or tailoring dresses and gowns; everything is available according to the requirements.
Read Also: