The current COVID-19 global pandemic is making life very stressful for people from all parts of the world, and while we are told to stay at home unless you have an essential reason to go out, you still need to spend some time on outdoor activities. In order to maintain physical health & mental well-being, we do need to get out of the house sometimes.
Here are a few great outdoor activities that you and your family can enjoy while the pandemic runs its course:
1. Quad Biking
If you live in the UK, you are never far from a quad bike operator, where you can rent a quad and test your skills on a specially designed course. They have quads for kids, so you and your family can spend a day exploring the beautiful English countryside, and if you want to buy your own quad, they can suggest great finance deals, including used quad finance with low interest. If you plan on riding your quad on the public highway, you will need a full UK driving licence, plus the bike must be insured and have a valid MOT certificate. You could only ride the quad on private land, which means you do not need a licence to ride your quad.
2. Trekking
The UK has some stunning National Parks where you can enjoy the many hiking trails, and when doing so, you won't have to worry about social distancing, as there won't be crowds of people. Wales is a beautiful country with many fine hiking trails that you can explore, and when it's time for lunch, you can sample the local beer at a nearby pub. Be prepared to see a range of wildlife that inhabits rural places and you might get lucky and see some wild horses, deer, and foxes.
3. Fishing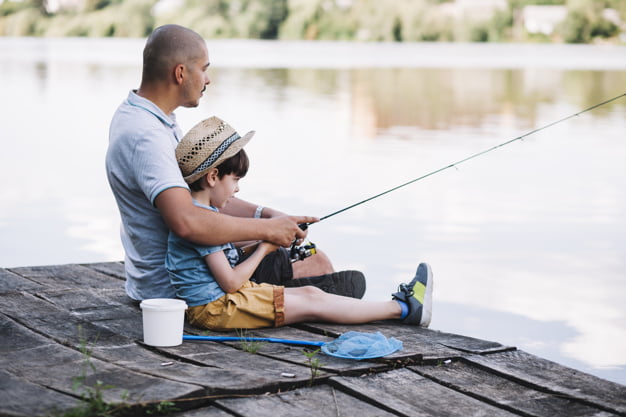 There's nothing quite like fishing on a lovely summer's day and if you would like to try your luck as landing a monster fish, there are many private fisheries in the UK, and most of them have fishing tackle for hire. This can be a very addictive pastime and many families take a picnic basket and spend the day at a nice fishing park where you can relax in natural surroundings. If you are new to fishing, there are articles for novice anglers, which provide useful information on the basics of fishing.
4. Mountain Bike Riding
If you invest in a decent mountain bike, you can improve your fitness levels while enjoying the natural beauty, and you could make it a family occasion if everyone has their own bike. You can buy a roof rack that will enable you to take 2 or even 3 bikes when you go for a drive in the country.
It is important to spend time in a natural environment, especially during these trying times with the Coronavirus pandemic, and the above ideas are a great way to spend a British summer's day.
Read Also: