Macbooks are great as they are reliable and will last for many years. However, after using them for a few years, you will notice that there is a drop in performance.
The feeling of sluggishness and slow loading speed can become a big problem, especially for those who use a Mac for work. When that happens, some people consider getting rid of their current computer and purchase a new one.
Spending money on another Macbook is an option, but it is not something everyone can afford. Instead, they need to create a maintenance strategy that will keep the Macbook in good shape. If you are struggling to think of everything yourself, here are some tips to help you out.
Here are Tips to Maintain Macbooks in Good Shape:
Tip #1 – Remove Junk Files
Junk files like temporary backups, app extensions, plugins, and caches accumulate over time and put a toll on the system. Such data is not visible unless you tinker with the system settings to access it. Even if you decide to delete it manually, you can accidentally remove crucial system files.
Instead of taking a risk, get a cleanup utility tool. Removing the junk will noticeably boost the performance.
Freeing up disk space by transferring some data to external storage devices and clouds and deleting old applications and files will also help you to maintain the Mac in check.
Tip #2 – Scan for Malware
You may encounter some articles where Mac users share their thoughts on how Macs do not need anti-virus. Do not trust them. Even if you avoid shady links and do everything else to prevent potential cybersecurity threats, a reliable anti-malware tool is still necessary.
Risking your well-being should not be an option. And it involves more than just a drop in your computer's performance. Exposing personal data to others can have huge consequences.
Be sure to have anti-virus running in the background all the time. It detects and eliminates threats immediately, giving you peace of mind.
Tip #3 – Back up Your Data
Data backups are another part of a good maintenance strategy. There is no knowing when your drive is going to break down. And recovering permanently deleted files is a lot of work.
Utilize tools like Time Machine, or transfer files to Dropbox or iCloud. There is no shame in taking such measures.
Tip #4 – Monitor Resource Usage
Activity Monitor allows you to sort applications by CPU and memory usage. If you have too many processes that consume the system's resources running in the background, you will not be able to use the Macbook properly.
Some apps are integral to the system and cannot be removed or altered. However, you should still be able to shut down some of the processes that are running in the background and consuming memory without offering anything.
Moreover, if there are opportunities to replace some applications with the ones who consume fewer resources but offer the same thing, do not hesitate.
For example, you may have better results using an alternative browser or anti-virus software. If it helps to save some resources, installing replacements is worth it.
Tip #5 – Install Updates
Updates, no matter how minor or major they are, should always take priority and be installed at your earliest convenience. Performance improvements and security updates will help to ensure that your Macbook is running in the best possible way it can.
Tip #6 – Declutter Desktop
Some people like to keep all their files on the desktop without realizing how it burdens the system. Each icon on the desktop is rendered whenever you switch back and forth between the desktop and another window.
Macbook desktops should not have any icons. Keep the files in proper locations and make use of the search function if you are struggling to find a particular file.
Tip #7 – Clean Dust and Dirt
Filth inside can damage the internal hardware. Even if you do not notice a sudden temperature increase or loud fan noise, it would still be better to clean the dust and dirt inside the computer.
You may be afraid to take the Mac apart yourself. This needs experience, so it would be better to take the computer to a service shop and let its employees clean the Macbook for you.
A cooling pad could also be a good addition. The accessory helps with regulating Macbook's temperature. If you are facing problems with that despite cleaning the filth inside, get a cooling pad that can also be used as a resting place for an idle Mac.
Tip #8 – Restart Periodically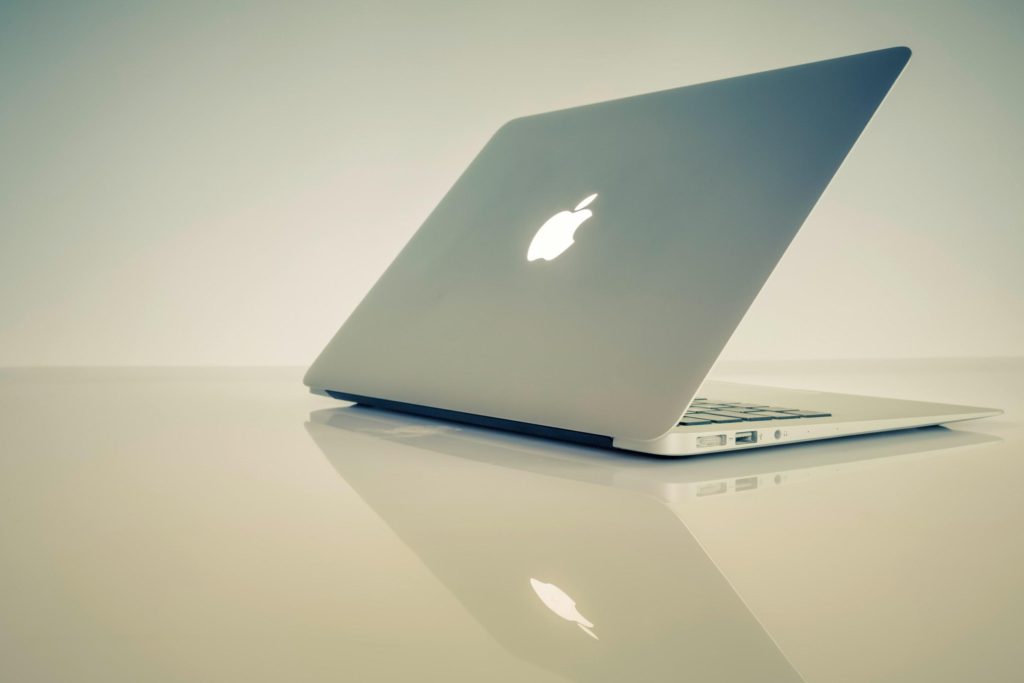 Periodic restarts stop memory leaks as some applications start to misuse the memory after running for a while. Restarting the Mac a few times throughout the day ought to be enough unless you have it turned on 24/7. If so, you should have it rest whenever you are not using it.
Read Also: