Do you want to learn about the best streetwear clothing trends for women? Well, D2Line can help with professional styling tips! You will stand out from the crowd each time you step outside the door if you follow the expert's advice on how to style, pick, and combine different clothing items, colors, and patterns.
In this article, you will get some ideas on how to dress in top streetwear fashion, suitable for women of all shapes and sizes.
More About Streetwear Fashion
Ever since the 1980s streetwear has been a form of self-expression, not just a style. It has become the symbol of the hip, laid-back youth. It is all about stylish comfortable looks, inspired by alternative music, alternative fashion, street sports, freestyle dancing, etc.
Streetwear fashion is a reflection of the current pop culture. As the people who wear it change, the image of streetwear changes as well. The inclusivity of the style has contributed to its development. Streetwear is usually made and worn by people of all sizes, genders, and colors.
8 Fashion Ideas For A Streetwear Look
Here we will give you some ideas on how to build your perfect streetwear look. These 8 items are the must-haves for this season! Whether you prefer something bold, something subtle, or just comfy, there are countless options.
Trendy streetwear clothing right now is:
Ribbed jeans
Loose and oversized t-shirts, sweaters (or anything, honestly)
Comfy tracksuits
Hoodies
Sneakers
Layers are key
Simple colors
Cross-body bags and caps
1. Ribbed jeans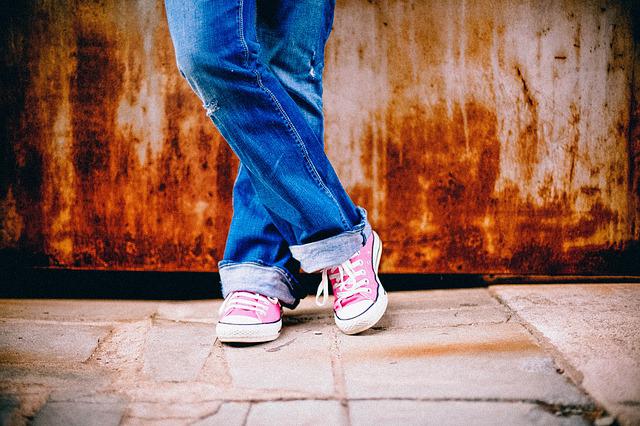 Say goodbye to the tight, second-skin-like jeans. Ribbed jeans are back! Colorful and comfy, you can style them with pretty much everything. The best combination would be with matching-colored sneakers and an oversized printed tee with cool artsy graphics or a flowy crop top.
2. Loose and oversized
Loose and oversized clothing has become popular in all fashion areas in the last few years. You can barely go wrong with an oversized t-shirt, a pair of baggy jeans, or a branded sweatshirt that fits loosely.
3. Comfy tracksuits
Athletic-inspired fits like tracksuits are making a comeback! This time they can look casual, fashionable, and stylish all at once with the right fits and accessories. The hottest tracksuit colors right now are white and pastel colors.
4. Hoodies
Hoodies, hoodies, hoodies. Plain hoodies with logos are the thing this season. They are easy to find and look good with basically anything. Whether it is with some jeans, a tracksuit, or under a coat – hoodies always bring comfort and style to your look.
5. Sneakers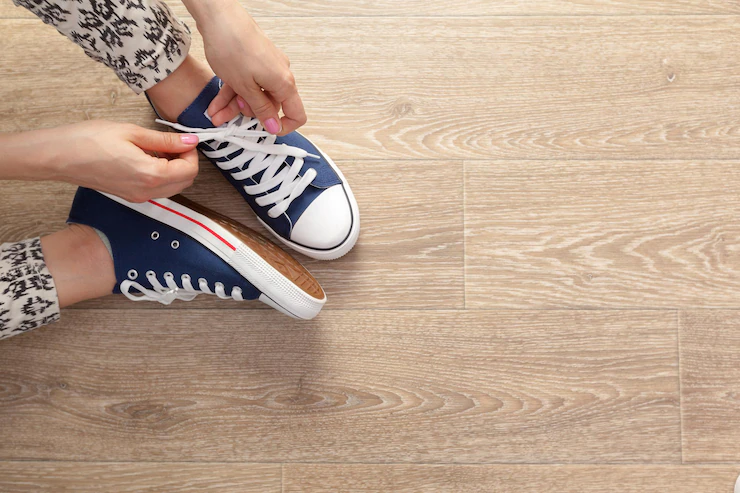 It is obvious: sneakers are in right now. Despite the fact that basic white sneakers are always in style, this may be the time to put them back in the closet. This year is all about being bold with them. For a perfect streetwear look get some neon, color-blocking, or massive platform sneakers.
6. Layers are key
One of the key trends of the last few years is the layered look. Putting on a puffy vest over a sweatshirt is becoming more and more popular. Another layering technique is putting on a high-neck shirt under a sweatshirt or a hoodie.
7. Simple colors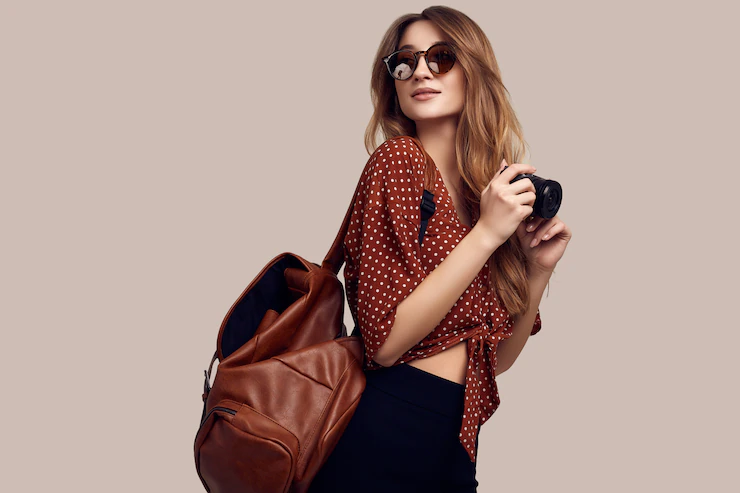 Try to keep your streetwear clothing monochromatic. To create a stylish, unified look, choose clothing items in various tints, hues, and tones of the main color. The trendiest colors for streetwear right now are gray and beige. But if you'd rather wear an outfit with a brighter or more striking color scheme, go for it!
8. Cross-body bags and caps
Whether you are a sportswear enthusiast or just like the comfort of a hands-free bag – crossbody bags are here for you. They are one of the main trends of the last few years and go hand in hand with caps. They bring together the effortless, laid-back look. Plus, caps never really go out of style.
Read Also: