What should you get your best friend on his or her birthday? If you don't have time to come up with great gift ideas, we've done it for you! Here are five great birthday gifts that will make your best friend feel loved and appreciated. Not only that, but they also feel like the luckiest friend in the whole world!
5 Cool Birthday Gifts To Make Your Best Friend Happy:
1. Engraved Necklace for Her
A custom-engraved necklace is a thoughtful, beautiful way to celebrate your friendship and her birthday. Whether you choose a sentimental engraving like best friends or an outline of your state to commemorate where you first met, she'll love wearing such a personalized gift for years to come.
If she lives out of town, mail her a photo and have it engraved on a pendant. Make sure to get one with a sturdy chain; we recommend stainless steel so that it can be worn with everything.
2. Engraved Bracelet for Him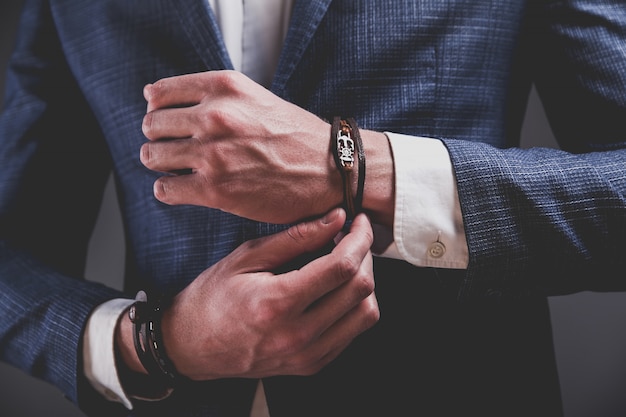 Today's engraved bracelets are more than simply wedding and anniversary gifts. Get your best friend a customized men's bracelet that is stylish, meaningful, and sentimental.
He will love wearing his special gift every day. It will be a constant reminder of your friendship. Also, if you have a best friend who just got married and is celebrating his birthday? What you need is to kill two beds with one stone. Get this bracelet as a wedding anniversary gift for him; this will serve as a wedding anniversary gift and a birthday gift.
3. Personalized Leather Journal
It's one thing to give a friend or family member a journal; it's quite another to have that journal feature their name on it. If that weren't enough, you could include pages with hand-lettered quotes of your friend or family member's choosing, making it even more special. Great for both gifting and as a little treat for yourself.
4. Customized Blanket
This gift is sentimental and comforting, with a very special touch. (Not to mention cute!) Personalize a soft, cozy blanket for your best friend's next birthday by adding her name to it. She'll love snuggling up with her initials or monogram as she watches TV, reads books, or relaxes.
It makes an especially good wedding anniversary gift! If your best friend is your spouse, then take it even further with a photo of you two together inside one of these custom blankets. It may not be fabric, but it will be used year after year.
5. Customized Frame
Every best friend knows that she is a work of art in your eyes. Surprise her with a customized frame from www.bringmysongtolife.com, and she will feel just as treasured. This birthday gift for best friends combines sentimental value with artistic beauty to create a unique keepsake for years to come.
It's an excellent choice for best friend birthday gifts because it offers something more than just another piece of jewelry or knickknack—it's a long-lasting memory of your love.
Read Also: