Decoration of Arewith perfection needs careful consideration. It sometimes becomes difficult for us to decide what and from where we get our items for our home decorations but at the same time, we had the opportunity to explore our imagination. It's the best opportunity for your walls to showcase some fabulous photo prints that will add personality and beauty to each of the walls. Whether you wish to have a sentimental family snap or an eye-catching landscape from a recent holiday, canvas prints can add an artistic, personal flourish to your home.
But what if you are confused about how to start?
There are plenty of online resources that give you access to incredible photography and stunning art for free to ease your problem.
Canvaspop is one such platform. Canvaspop provides custom canvas printing services for photographers, digital artists, and interior designers. It was founded back in 2009 by two friends Nazim Ahmed and Adrian Salamunovic. One of North America's leading digital art printing companies, Canvaspop, specializes in working with its customers to create personalized, quality artwork for the home and, now, the workplace at competitive prices.
This company doesn't mess around with other photo gift products like books, cards, or calendars – it's all about those big prints that are fascinating! That means it has a 100% focus on the best quality possible, which it backs up with a comprehensive money-back guarantee.
Canvaspop has a wide range of options for their customers ranging from canvas prints, custom photo pillows, magnets, photo collages, and many more using customers' downloaded images. To have easy-to-hang canvas prints, the company uses Canon professional equipment to print the photo, then stretches it onto museum quality canvas by hand and finishes it with proper lamination by hand with the help of a scratch-resistant UV coating. The company guarantees each of the canvas prints to last over 100 years. Some of its other basic products include –
Canvas prints
The canvas prints provided by the company ensures a unique and high-quality canvas for their customers. The beautiful and vibrant hand-crafted designs are displayed by their Highly skilled team of designers, craftspeople, and printers which looks after every single detail of the prints. They provide a canvas of various frames  (black, white, or espresso float frame), edges( can be black, white or photo wrapped border), sizes(custom or large format sizes)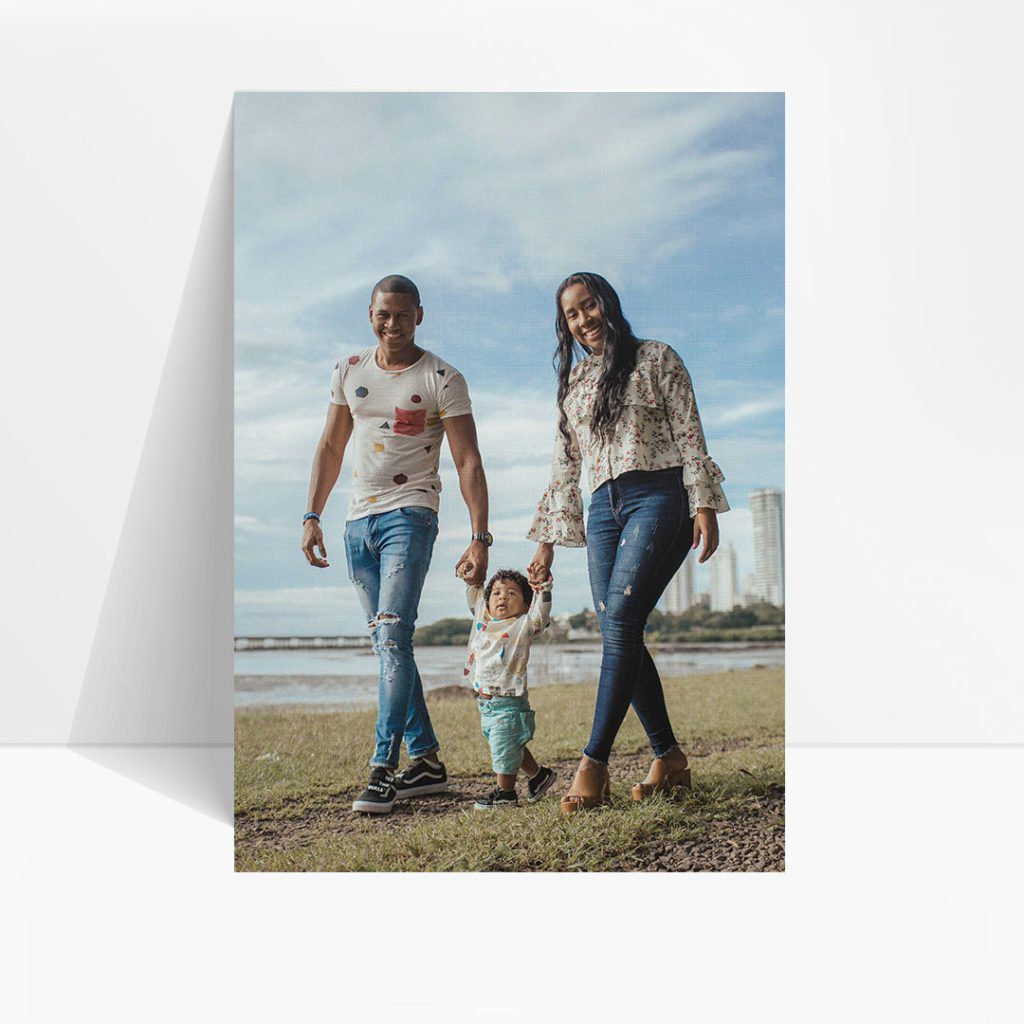 Collage prints
Canvaspop gives photo collages a unique beauty. Their definition of collages is purely based on the customer's wish through easy to use collage builder. It perfectly displays up to 24 images for a canvas or framed print. They offer collage canvas prints or collage framed paper prints for the customer's ease.
Pet portraits
For your best buddies, Canvaspop provides custom portraits that match your pets with their personalities. Instead of spending lots of money on hiring a pet portrait artist, just go through this technology and get a portrait at half the price of an oil painting. There are no limitations to the variety of pets you have. Whether they are dogs, cats, bunnies, horses, hedgehogs, lizards, you name it, you can cherish all the memories you've shared together with a pet portrait.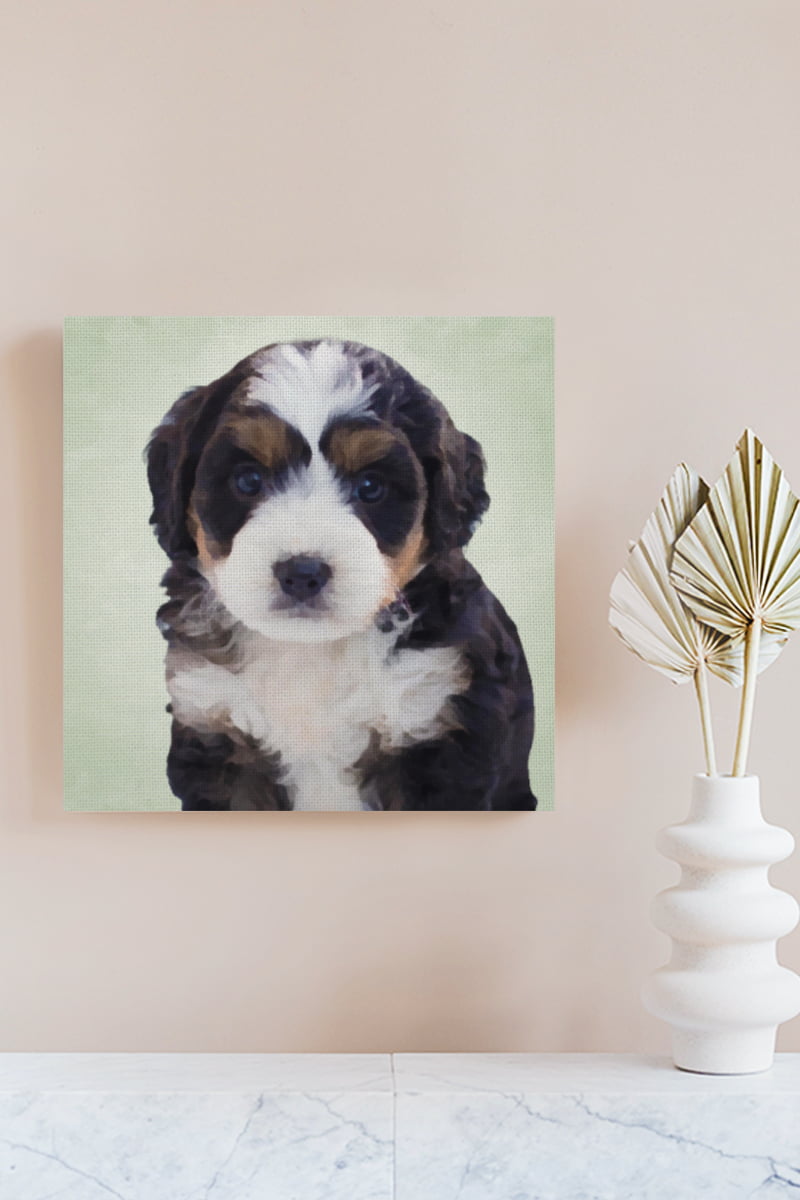 Why Canvaspop?
To provide its customer with high-quality and satisfactory prints, Canvaspop specializes in its canvas prints by providing its best services in terms of print quality, ease of use, affordability, and speed of delivery. Their website promises, "It's as easy as 3-2-1". And by saying so, they stand firmly on their words with no matter of argument. The Orders made through the
Canvaspop website is a total cinch because of its sleek and responsive website.
A person who wants to get a canvas can directly Upload the pictures from image folders(gallery) or their social media platform( Facebook or Instagram). If the website finds the image unsuitable, it releases a low-resolution warning. Once going through the notifications carefully, the location of the image becomes easy.
Canvaspop assures that their print quality issues are free and that they provide print proof to review their customers before finalizing the order. The company's motive is to have complete transparency between the customer and the company and ensure a perfect print of your picture through proper reviewing. This can delay the shipping but not more than 3-4 days. The website guarantees that the reviews will take place within 2-3 days; however, the customer must keep patience as the process takes time to complete(even adding extra cost).
All the canvas prints provided by the company are hand-stretched, fade, water, crack, and warp-resistant, guaranteeing your canvas to look fresh after they are taken out of the box. even years later. Since real craftsmen do all the processes, the craftsman's name is included inside the frame on a removable sticker.
The company is holding your back by being available to chat live, via email, or on the phone. Their team inspects each of the images personally, lending proper advice, beautifully adjusting the contrast and colors of the pictures, and even clears red-eye at no extra cost, totally contributing your canvas to look picture perfect. The company also benefits the customer by reprinting if they find their canvas, not up to the mark.
Canvaspop may initially seem quite expensive, but the company offers regular deals of up to 50 percent off, making for a significantly good cost-to-quality ratio. Its price ranges differently for portrait and landscape canvases. The prices of the canvas are decided according to the size and frame of the pictures. The starting price is from $79 and exceeds up to $114.
So collect all the photographs and find a canvas that can add life to your walls and home.
Read Also: