Though we're not all couch potatoes, this year we got to spend more time at home than ever before. Call it an unusual and fun, or strange and scary experience, depending on whether you're an introvert or extrovert, it's become clear the interior needs to look and feel comfortable for us to make the most of the time indoors.
The way to achieve this is of course with the help of carefully chosen furniture that has a sophisticated and practical design. As there's a vast variety available at the homeware stores in terms of prices, styles, sizes, and materials, it's necessary to be a mindful shopper by taking your interior decor into account.
The following are some steps you can take to improving the Home's Cosiness
Take a Good Look at Your Space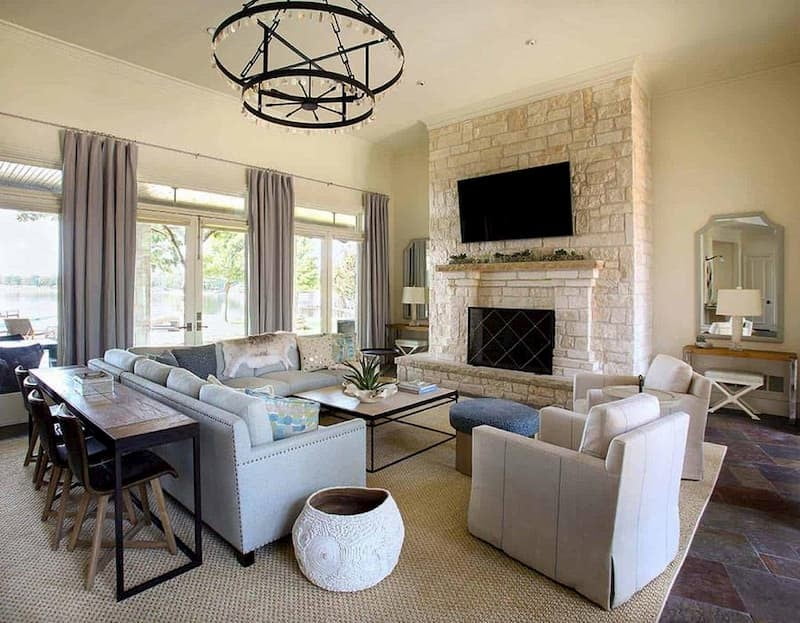 We all have certain areas in the nest that we love and hate, so prior to going on the quest for the ideal furnishings, be sure to think about what it is you are fond of in the rooms or spots you love and what it is that's missing in those you hate. This will give you a hint as to what you should work on, what you should make use of or fix.
For instance, perhaps you enjoy the bedroom because of that armchair you have by the window that you use to curl up on a rainy day and read a good book, and you miss this in the living room. Create your special reading book with a hand-crafted piece chosen from an amazing range of armchair designs that fits a specific spot in the living area without cramming it, in a combination with a floor lamp by the side, and a side table or ottoman for storage of your books, drinks, and snacks.
Perhaps you're particularly proud of your lively corner in the living room full of plants, and your hallway is rather dull and uninteresting to give off that welcoming feeling. If this is the case, here's what to do: select the area where you'd like to add the greenery (e.g. could be under the staircase, in a corner or in the middle or on top of a side table), choose the plants that would thrive in those conditions (e.g. light and draught), and pick the planters that would add to the decor.
If you don't have much time to tend to the watering needs, consider getting self-watering planters to make the most of indoor gardening.
Don't Forget Traffic Flow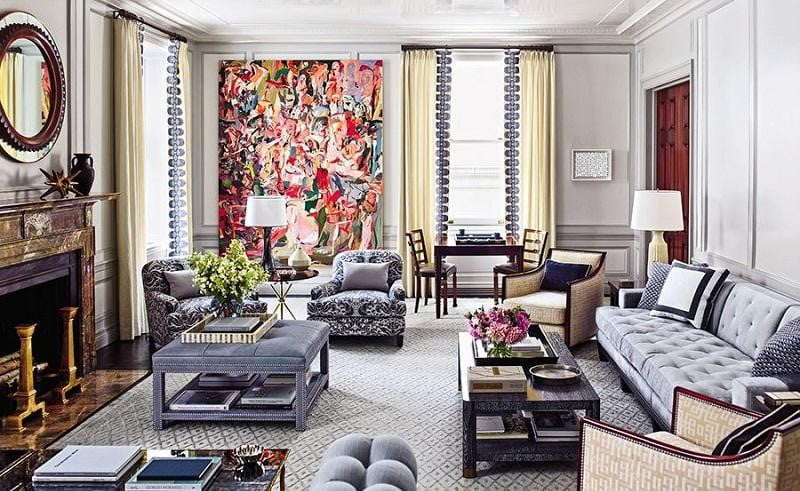 Regardless of the size of the home, it's easy to exaggerate and cram the layout with the new furniture online stores can provide you with, so it's important to consider the space before you decide to introduce anything new, particularly minding the placement of old furniture and the traffic flow. In high traffic areas like the hallway, living room, and dining room, this becomes a necessity.
When the interior is too busy with objects that don't have enough room between them, there's no coziness whatsoever. An app or online floor planner would definitely come in handy if you want to see the layout with new items before you get to have them at home.
When you add furnishings like console tables, benches, or hall trees in the hallway, it's essential they aren't that bulky to fill up the entire space to the point of making you feel claustrophobic every time you have to walk by them. Choose their size adequately so they remain functional pieces without obstructing the traffic path and you won't go wrong.
In the living room, furnishings like sofa, armchairs, coffee table or side tables should be close enough to allow people to have a nice chat without having to shout or stretch really good to reach for the drinks but still without the pieces being too close so you'd trip over when passing through. This translates to a distance of a couple of feet between the sofa or armchairs and coffee table, about 14 to 18 inches to be exact, and between the seating about 30 inches. Be sure to find out the size of the armchairs, sofa, and tables before ordering them.
In the case of the dining room, there should be enough elbow room, specifically about 60 cm between the chairs so people would get in and out without a problem. When it comes to spacing, you'd also have to pay attention to the distance between the dining table with the chairs and the other furnishings such as sideboards and buffets which should be about 90 cm.
Tie the Rooms with Rugs
If you want to increase the warmth and comfort of your rooms, adding texture in the form of rugs is a good solution. To be able to pull off a stylish outcome, it's advisable to choose the rugs in an adequate size so that all the elements can fit on them. Sure, the back legs can be on the floor directly but if you care about protecting your lovely floor from damage, it's best to get a rug that's big enough.
If you want to get large rugs that cover up most of the areas then at least buy them in a size that allows you to have bare floors of about two feet. This goes for any room you choose to add a rug in. Besides offering protection for the floor, such textures are useful to visually separate an area as well, which is why they work great when implementing an open floor concept.
Charming home is comprised of charming furnishings so find something you'd love to surround yourself with to elevate the dose of coziness in your abode. To some people, this means getting vintage furniture online Australia shops and designers offer, to others it's mirrored, artworks with vividness and wall murals that transform a room.
A little decorating object here, a book with an eye-catching cover there, an oversized artwork that doesn't look misplaced over the sofa, a comfy bamboo throw on the armchair – these are all details that make the interior decor puzzle feel complete. Don't be afraid to mix objects of different sizes to pull off a result with more personality and interest. Things like these make a home homely!
Read Also: