When it comes to things that drive a business's success, exemplary customer experience trumps brilliant products and exceptional services. If customers could be completely satisfied by quality products and services alone, then many businesses would be very successful. Soothing Customer service is a critical element of customer experience, and most of it occurs in call centers.
Companies that inaugurate call centers dedicated to customer care can retain most, if not all, of their customers and establish customer loyalty. Using robotic process automation to improve customer experience can enhance their efficiency, increase sales, and save money.
But what is robotic process automation? Simply put, robotic process automation is the utilization of computer software (robots) in handling repetitive, rule-based tasks by interacting with information sources and applications. But first, it is essential to choose a call center that is right for your business.
What Factors Should You Consider When Choosing a Call Center Software
Types of Call Center Software
There are four major variants of call center software that vary considerably in terms of deployment time, cost, security, ease of use, uptime, and reliability. They include:
Cloud-based call center software
On-premise call center software
Browser-based call center software
Hosted call center software
Make sure that you choose the type that would be right for your business needs.
Call Center Software Features
To determine which type of call center would best suit your team, you first have to determine what call center software features would be right for them. Here is a list of some of the most common call center software features:
Interactive Voice Response (IVR)
Call Queues
Telephony
Skills-based Routing
Unlimited Concurrent Calls
Automatic Screen Pop
Automatic Call Distributor(ACD)
Disposition Codes
Conference Calling
Whisper Coaching
Power Dialer
Click-to-call
Call Control
Call Monitoring
Call Barging
Call Recording
Historical Reporting
Reality Reporting
Voicemail
Voicemail Transcription
Explore each feature to find out which ones would be compatible with your business needs; only then would you be able to determine the type of call center software that would be right for you.
Cost
When improving customer experience, you shouldn't be price sensitive. Especially when it would cost you more to lose customers than it would to have effective and efficient call center software. When exploring pricing, be sure to inquire about the following:
Implementation fees
Price per minute
Training costs
Price per phone number
Price per agent
Price to use certain features
It would help if you also opted for calling center software with transparent billing and a support team that's responsive to an issue that may occur with your billing.
Scalability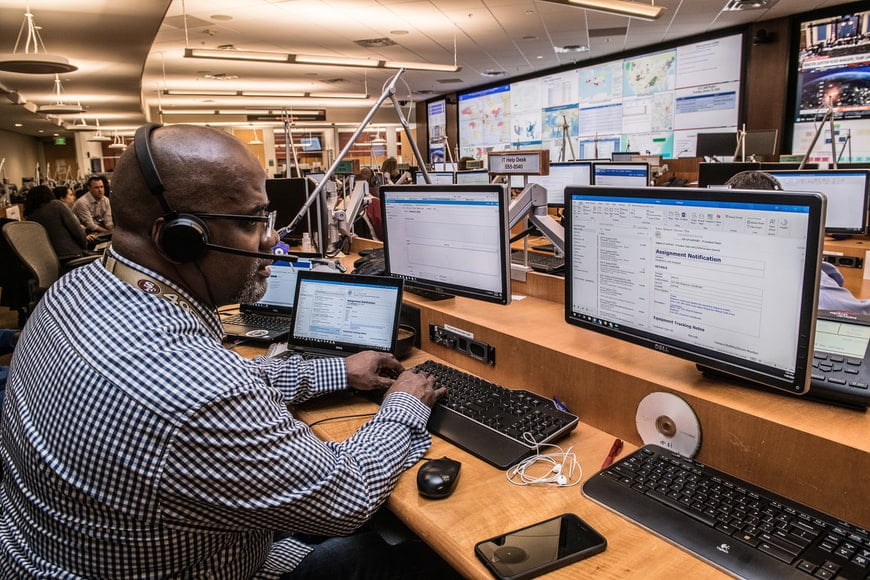 Always remember to scale with your business before choosing a call center software. Before choosing a call center software service provider, make as many inquiries about their software solution as you can. There are several software solutions; make sure you choose the right one.
Flexibility
A flexible call center software can give your teams access to comprehensive call center features from any location with internet access. This allows them to work remotely and promptly. On-premise, cloud-based, and hosted solutions allow your agents to monitor live calls, receive calls, engage in call conferencing, and access real-time reporting. If these solutions aren't flexible enough, migrating to browser-based call center software solutions might be the best move for your business.
Ease of Use
After you have an eye on some call center software solutions that could potentially be good for your business, you would have to evaluate their ease of use. Ensure your agents can be proficient in software navigation – you don't want to wind up with software that's perfect on paper yet impossible to use.
Technical Support
Your call center software provider should offer timely assistance if and when something goes wrong with the software. A company that offers responsive, round-the-clock technical support is one that you want to work with within the long run.
Find a Call Center Software That's Right For Your Business
Unquestionably, it can be quite daunting to determine which call center software solution is right for your business. However, if you make the considerations outlined above, you will find software that will help you provide a top-notch customer experience.
Read Also: