The Australian beauty is a new emerging talk for beauty-conscious people after Korea. The Australian skincare routine aims at protecting and cleaning the skin with shallow maintenance and mostly natural formulas. Australian people, along with their radiant skin and their ability to look the same for years can make anyone jealous of their marvelous beauty.
Cleaning the skin and making it dirt-free is the first and foremost task to be accomplished while longing to have glowing skin. skin cleansing in Australia is no more a secret to be hidden. The beauty explorers have finally got the key to a lot of questions asked to them by the common masses.
The questions that are encountered mostly when talking to a beauty seeker are;
How Do Australian Women Wash Their Skin?
Well, the answer to the question is quite simple. They invest their time in their skin and thoroughly wash their skin to make it pollutants-free.
Proper cleansing is a great way of regaining the normal texture of the skin and while cleaning, the messaging movements revive the lymphatic system that enhances blood circulation making the skin well-nourished.
How Australian Women Make Their Skin More Welcoming To Makeup Application?
Along with skin cleansing, hydrating your skin is also an essential fact to be considered.  Aussies believe in the night's miracle and they use organic products such as shea butter and leave this for overnight that hydrates the skin and also heals scarring etc.
A skin that has been on the round of hydration for the whole night is now primed well in the morning and prepared for makeup that has to be carried for long hours of the day.
In plain terms, Aussies make the most of their beauty sleep.
Does Detoxification Have To Do Something With Cleansing?
Of course, it does have. Detoxifying the skin means minimizing pores, relieving congestion, and deep cleansing.
The detoxifying agents commonly used are the amalgams of antioxidants and fruit enzymes that catalyze the firmness and cleansing process of the skin. For detoxification, detoxifying masks are often highly recommended.
What Products Are Needed To Be Used For Cleansing?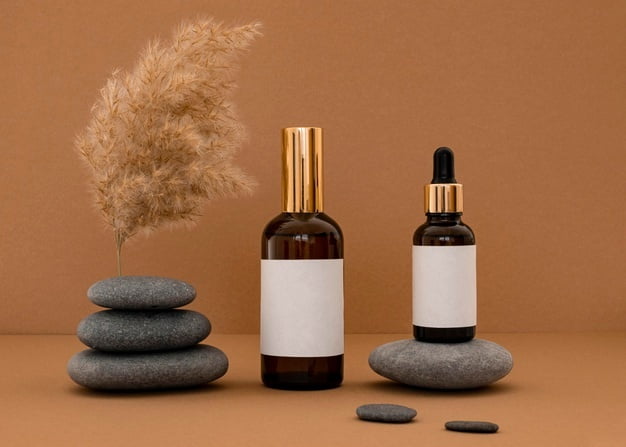 Organic products are the ultimate solution. When it comes to skin cleansing, organic products are always on the top of the list. Oils such as coconut oil, jojoba oil, and almond oil have the properties to break down the dirt particles and rinse them away.
Moreover, oil cleansing with cotton fabric is a tip to the skin, it gently exfoliates the skin making it more nourished and fresh. This sounds weird or like an old ritual but it's worth it.
Most cleansing products are derived from plants i.e. botanicals that are rich in essential oils and vitamins, proteins, and antioxidants that are extremely beneficial for skin cleansing.
In addition to organic products, synthetic products are also setting trends in the town. The Australian cosmetic market is using natural nutrients and botanicals to synthesize cleansing products rich in vitamin C, AHA, and natural exfoliation agents.
These natural agents when modified scientifically double their action and give you clean and clear skin.
Additional Reading: