In a bit of a slump with your skincare routine? Not seeing any improvements from new products you've brought which you thought would work a charm? You'll be looking for a way to improve your skin routine.
 I have five unique ideas to help improve your routine without making any major changes
1. Do a morning cleanse test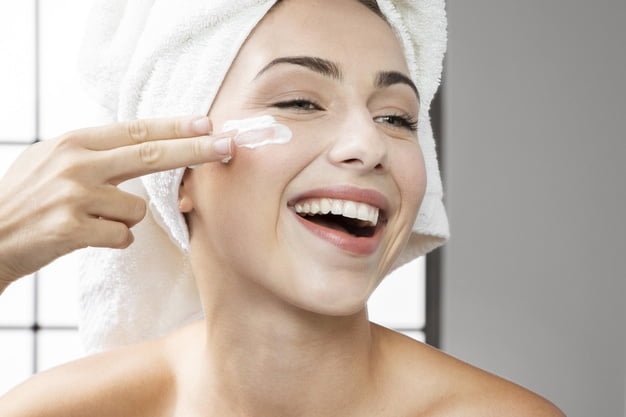 I want to start with a fiercely debated topic; whether or not you should cleanse your face first thing in the morning. Some say yes to get rid of all the dead cells and dirt your face got while sleeping, while others say you shouldn't as it leaves skin more open to dirt and grime as you get ready to head out.
Personally, I think it depends on what kind of skin you have and how you work. The only way of knowing is to try it out. If you don't already cleanse every morning, spend two weeks doing so and see if it makes any difference, doing the opposite if you already do.
You'll be able to pick up on how your skin behaves after a full fortnight (I think one week is too short) and you'll know then if a morning cleanse is right for you.
2. Don't use your partner's products
This tip is for those in a common heterosexual relationship, especially guys out there who will rummage around their partner's bathroom cabinets from time to time and try out the "fancy" stuff they wouldn't normally use.
There's a good reason why skincare products are sold differently for men & women; we have different skin types. For example, male testosterone levels are higher, which creates thicker skin that is more prone to oiliness on the nose and forehead. While you might think giving your partner some of your nice exfoliators is the right idea, it might not make much difference.
Improve their skin by helping them find a suitable cleaner that is a bit rougher to help really get in there, especially for anyone with a beard.
3. Try out a Korean Skincare routine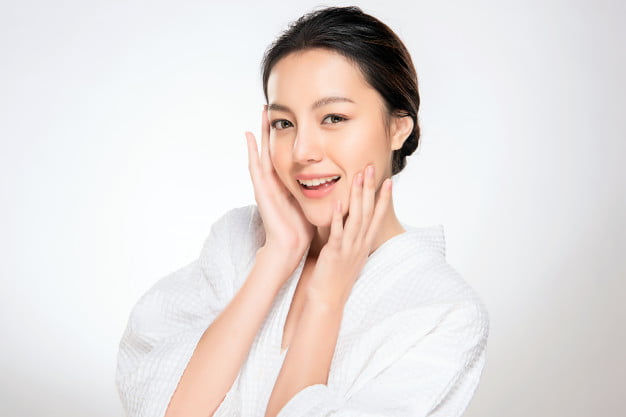 I never knew there was such a thing as a ten-step skincare routine, but it is what a Korean skincare routine is made up of. It may seem like a long process, especially if you're used to throwing on some cleanser and toner before bed, but just like testing cleanser changes in the morning, adopting a dedicated Korean-style routine for a test period could see big differences.
A typical Korean skincare routine following these steps:
Cleanse
Double cleanse
Exfoliate
Tone
Essence
Ampoule
Serum
Sheet Mask
Eye Cream
Moisturiser
You probably already have most of these products in rotation, but if you're missing one or two, I recommend visiting Skinsider, which has a good range of K-beauty products on offer.
4. Eye cream first
If you're looking at baggy or dark circles under the eyes every day, make sure that eye cream goes on first before any other moisturizer or SPF cream. It might sound like too simple a suggestion, but you want to give eye cream a chance to settle under the lids first before anything else. Otherwise, applying over could cause a buffer effect preventing that cream from doing its magic.
5. Face Oil Last
This final tip is for anyone out there who uses face oil at night before going to bed and might throw it on right after you moisturize. Imagine you were getting your car washed, and as soon as it has been washed without fully drying, someone tried to wax it. It wouldn't take properly. It's the same with face oils. Give your face a few minutes to let it dry before you apply. I usually brush my teeth at this point to know it's at least a few minutes.
Get more skincare advice
Thanks for reading. If you're interested in more articles like this, I recommend checking out the beauty section of the site. We're looking at everything from face masks to skincare routines.