We all love our dogs, but bad breath can knock you flat when it comes in for a kiss. It's normal for your pup to have some smell after eating, playing with toys, or just living their doggy lifestyle.
However, this smell can grow into a stink and could be a sign of an underlying dental condition. Before treating your dog's bad breath, you must examine and determine the cause of the problem to prevent reoccurrence.
Here is why your dog has bad breath.
Why Your Dog Has Bad Breath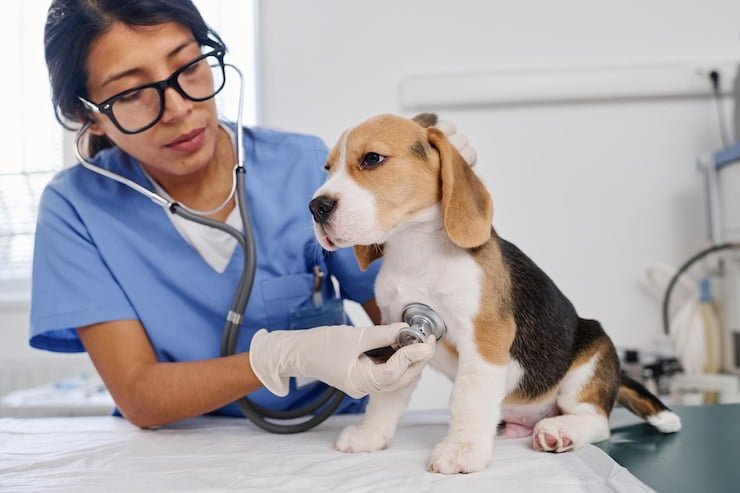 1. Periodontal Disease
In most cases, dogs' primary cause of bad breath is dental illnesses. Like humans, a dog's mouth can build up tartar and plaque, bringing lousy breath caused by bacteria. After some time, poor oral hygiene can lead to periodontal diseases.
The build-up of tartar and plaque pushes gums away from teeth, revealing areas bacteria can thrive. The bacteria in the dog's mouth brings nasty breath.
If you think your dog has periodontal disease, you must book an appointment with your vet for professional assistance. To prevent foul odors and dental disease, brush your dog's teeth more frequently. Use dog breath freshener and oral care to give your pup the fresh breath they deserve.
2. Diabetes
If there is a somewhat sweet smell from your dog's breath, it could be a sign of diabetes. Frequent drinking and urination are other symptoms of diabetes. This condition is treatable in dogs, so you must book an appointment with your vet if you see these symptoms. When treating your dog, you can use Dog Breath Freshener and Oral Care to give your pup fresh breath.
3. Kidney Disease
When your dog's breath smells like urine, that could be a sign of kidney disease. Kidney complications in dogs are hazardous and can bring more significant health problems. Make an appointment with a vet immediately when you notice your pup with urine breath. To curb the bad breath, you seek professional help and use Dog Breath Freshener and Oral Care.
4. Coprophagia
Some dogs tend to eat disgusting things like rotten food or even poop. These things can obviously make your pet's breath smell horrible. There is a condition that makes dogs crave feces and it's called coprophagia.
If your dog consistently engages in such behaviors, you may need to seek help from a vet. An experienced veterinarian understands this condition and will help to remove health implications like parasites, malabsorption issues, poor nutrition, diabetes, and thyroid disease.
Use Dog Breath Freshener and Oral Care detergents to promote and support oral health to curb bad breath at its source.
Conclusion
There are diverse reasons why your dog has lousy breath. Periodontal disease, diabetes, kidney disease, and coprophagia are the primary causes of bad breath, and you must seek professional help from a vet to eliminate them. These complications take time to heal; use Dog Breath Freshener and Oral Care to reduce the intensity of bad breath.
Additionals: