In a time of a global pandemic when social distancing is super important, many of us will be missing celebrations with family and friends. Although we can't show up to upcoming birthdays, Christmas parties and other special occasions, sending thoughtful gifts to our loved ones is the next best way to celebrate.
And if you ask me, edible gift baskets are the sort of thing everyone could use right now. Maybe you can send someone a basket of their favourite foods to cheer them up. A collection of a variety of foods is also a great way to save them from an anxiety-ridden trip to the supermarket. You can also add a bottle of their favourite alcohol to help them get through the days easier.
Whatever you choose, the point is to let them know you care. Here are some great ideas for gift baskets that will make everyone's tummy happy. You can try putting them together on your own or simply opt for a gift baskets delivery service that specialises in tasty treats.
Here are Gourmet Gift Basket Ideas:
1. Australian Chocolate Luxury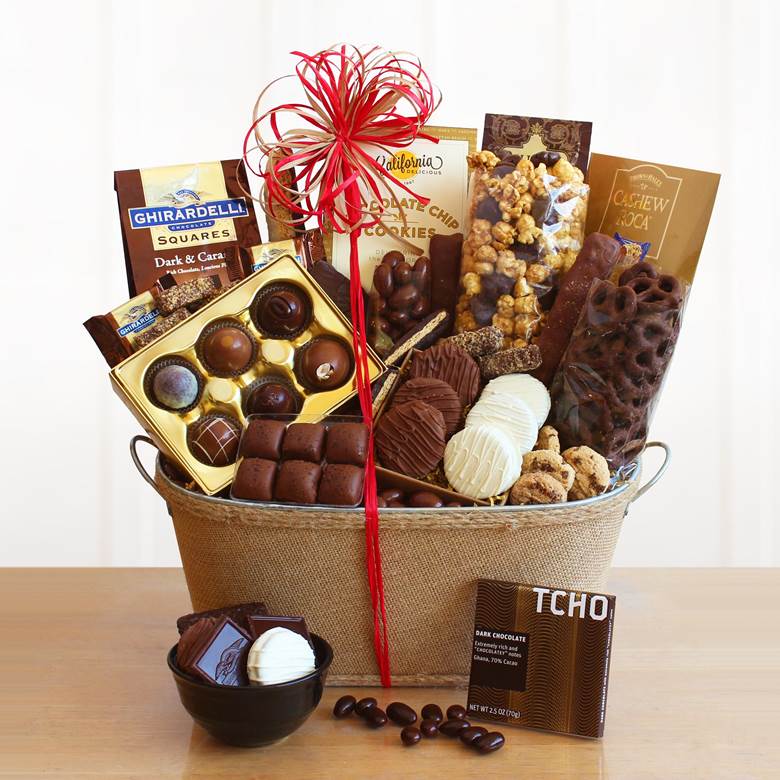 We all know a person that's obsessed with chocolate. Make their day extra special and spoil them with a unique chocolate-themed basket. But don't just toss some random candies into the basket and call it a day. A hamper consisting of Australian luxury chocolate will definitely stand out and be appreciated.
Consider getting some famous Australian chocolate treats like Grandpa Joe's pretzels, honeycomb and Clangers; Dancing Monkey chocolate snakes, speckles and malt balls; or Rowe & Hunt toffee apple sweets, raspberry drops and peanut brittle. A mix of these decadent chocolate goodies is pure indulgence!
2. Beer Tasting Experience
I know that beer is not technically food, but beer lovers definitely behave like gourmets. They love tasting new types of beer and giving their detailed reviews on them. So, if you know someone like that, when the next special occasion arrives, surprise them with a beer tasting gift hamper.
You can pick an assortment of delicious new beers and combine them with snacks that go perfectly with this kind of drink. Obviously, this means getting some nuts, like for instance smoked almonds, something with a smokey flavour like pepperoni, and something sweet as the cherry on top, like for instance mixed Lindt balls. You can also add something extra like glasses or a complimentary ice pack.
3. Pasta Night Basket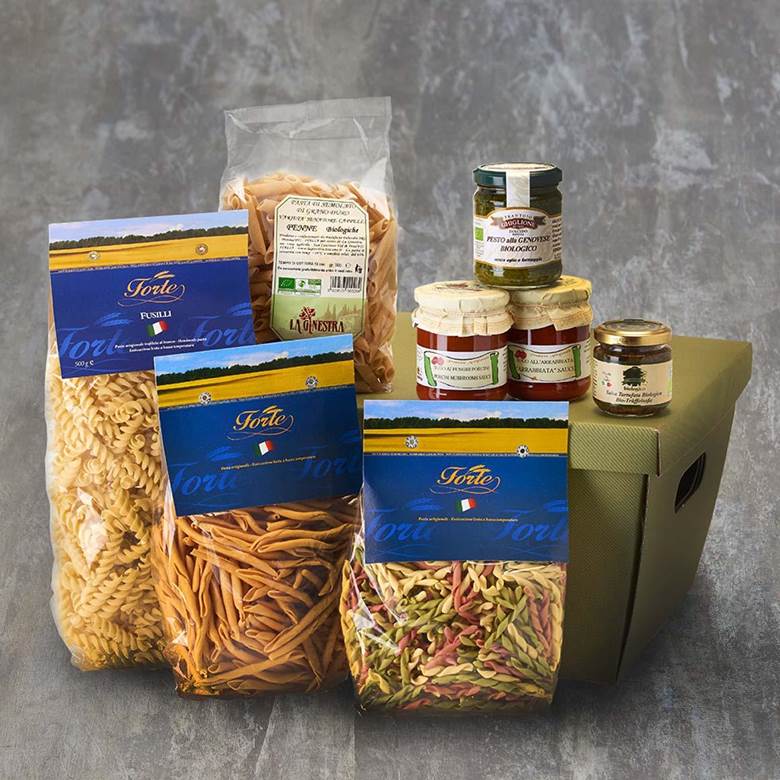 Everyone loves making pasta. It's so simple that even the worst of cooks can't mess this up. So, save your loved one from wondering what to make for dinner with a pasta night basket. Get a package of pasta like spaghetti, macaroni or tagliatelle, a jar of tasty pasta sauce (so they don't have to bother making one), some powdered garlic, a small bottle of olive oil, a jar of olives and of course, fresh Parmesan.
You can get creative with this type of food basket idea and put everything in a colander instead of a special container. You can also add a pasta spoon or a wooden spoon to tie it all together beautifully.
4. BBQ Party Essentials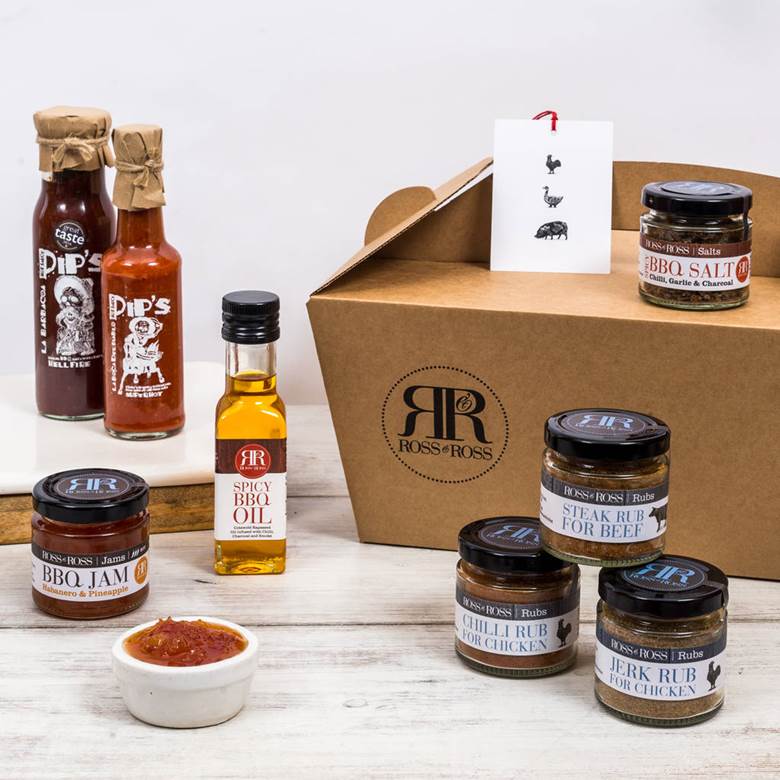 Do you know someone that always boasts about their amazing steaks and is always up for hosting a BBQ party? Well, they definitely won't say no to a BBQ-inspired basket!
Get some condiments, exotic spices, sauces and rubs. But don't stop there. Consider getting some grilling utensils that the person will get even more use from. Just fill-up the basket with everything they'll need to keep making those delicious steaks all summer long and this might be a gift that you'll benefit from as well.
5. Cheese and Wine Delight
Cheese and wine go together like, well, cheese and wine. Enjoying this delicious pairing is sure to make your friend feel extra fancy. Everyone has a favourite type of wine. Perhaps they are careful about the things they ingest, in which case they'd love tasting the benefits of organic wine. If you don't know your friend's wine preferences, just go with the colour they usually drink. and whether or not it has bubbles.
Make sure to pick a nice combination of hard and soft cheeses. Goat's cheese, Gouda, Halloumi and Camembert are all great options. You can also include regional options Barossa Valley cheese, which is accidentally also called the winemaker's cheese.
Crackers are a must to go with the cheese. How else will they enjoy it without making a mess? Plus crackers add that crunch effect that goes so well with cheese.
6. Vitamin Bomb Basket
Everyone could use a little vitamin boost, now more than ever. Or perhaps you know someone who's following a healthy diet for overall fitness? Surprise them with a gift basket consisting of fresh fruit and veggies as the ultimate vitamin bomb.
Fruit and vegetables are great options when it comes to gift baskets. They are colourful on their own so you don't have to bother much regarding the presentation. Create a beautiful selection of seasonal fruit and veggies because nothing says I love you and mean you well like fresh produce!
Where to Get Gift Baskets for Foodies?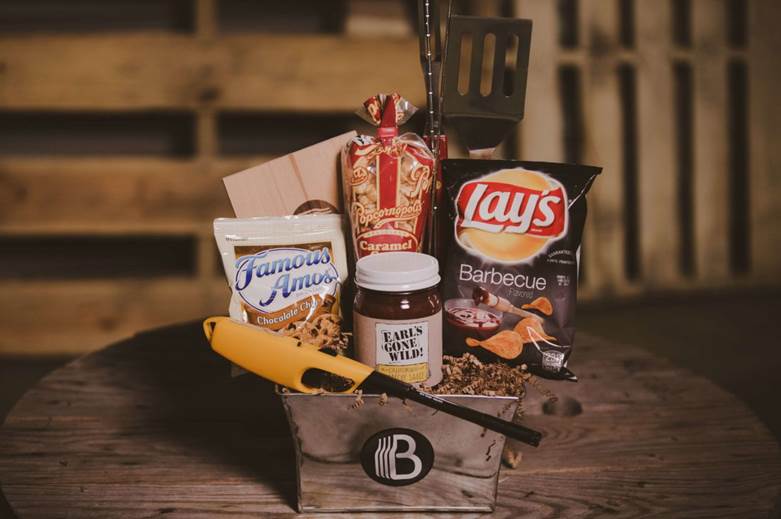 Of course, we all have busy lifestyles which sometimes don't leave us enough time to go shopping for all the different foods and items to create the perfect gift basket. Luckily, we also live in a time where we can find solutions to many of our problems online. So, after a quick Google search, you might order the perfect gift basket online and have it conveniently delivered to your friend's front door.
There are many gift baskets delivery services that create an array of delightful and delicious gift baskets. You can pick from ready-to-purchase baskets or order a personalised edible hamper tailored to the recipient. This is also a great option if you're not exactly talented when it comes to decorating hampers.
But because these hampers will often consist of perishable goods, make sure to ask around where to buy gift baskets locally so they'll be delivered as quickly as possible. For instance, if the recipient is located in Adelaide, check which services deliver gift baskets Adelaide wide. If you can't find a local delivery option that appeals to you, at least opt for a company that guarantees same-day delivery.
Read Also: