In a lot of cases, just because something looks clean doesn't mean it's clean. Sometimes, the once-a-week general cleaning wouldn't suffice. Different parts and appliances at home require varying frequencies in cleaning. Remember that some objects are used more rigorously than others.
A house that is regularly kept clean and tidy decreases unwarranted stress feels like a home, and also addresses the entire drill of cleaning simple and less effort; rather than making big cleans that hold up whole days. Different parts of the house require a different schedule because maintaining the house clean leads to a healthier home. Now we have different gadgets available that make the cleaning tasks easier such as vacuum cleaners. There are many sites where you can get complete information about the vacuum cleaners and help you to choose one. One such site is https://www.vacuumreports.com
Things, especially in the kitchen, tend to attract and encourage the growth of bacteria because of moisture and the presence of food. The bathroom, on the other hand, is exposed to waste most of the time.
These differences mean that cleaning these spaces can be day-and-night. So grab the nearest notepad, and see below to know more.
Take note of these daily, weekly, monthly, and yearly cleaning tasks: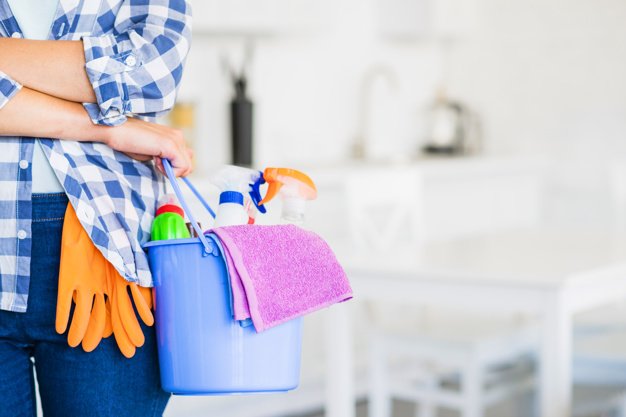 i). Daily
Making the bed sets the tone for the day, for most people by making them feel organized. According to a survey, 71% of people who make their beds feel happy and are most likely to have their lives together.
Wipe the kitchen counters and table
The kitchen is the heart of the home. Therefore, there are a lot of things being done here. Cleaning the counter and the table should get rid of oil build-up and stains.
Do you ever notice those white spots on the walls from dried up water droplets? Those can be avoided by wiping the walls dry after showering.
ii). Every week
The longer you leave the mirror uncleaned, the more permanent those white water rings become. You can use a mix of vinegar and baking soda to help remove those stubborn white spots–or you can regularly clean the mirror to avoid having this problem.
Sheets accumulate dust, sweat, dead skin cells, among many things. Actually, you could save yourself a $1000 skincare routine just by changing your sheets.
Clean appliances in the kitchen
After a week of cooking, it's guaranteed that small pieces of food that can easily be overlooked are stuck in appliances. If left uncleaned, they can start molding, go to fresh food, and cause stomach flu.
iii). Every month
Do you think the light is getting a little dim? Are there cobwebs on the chandelier? Regularly cleaning light fixtures will help light shine through, making the room brighter and cleaner.
Clean dishwasher, washing machines, and vacuum
These are major cleaning equipment in the house. Even though they are heavy-duty, you need to make sure that they're taking germs and bacteria away from your house rather than spreading them.
iv). Every year
Clean the carpet and upholstery
Throughout the year, the couch and the carpet may have accumulated a lot of dust and dirt. If you have pets, fur may be all over these places, too. It's better to have a deep cleaning at the end of the year to avoid triggering allergies or asthma.
Having clean windows helps keep cold or warm air from entering the home. Regular residential window cleaning in Ogden also avoids dust and other particles to be absorbed by the glass pores. Most of all, you can enjoy the view better when the windows are clean.
Living in a clean home improves one's quality of living. It helps you have a clearer mindset and also avoids chaos in your mental health. Therefore, taking note of this list will definitely give you a cleaner and healthier mind and body.
Read Also: