When it comes to your home, there are many different things you can take into consideration if you are trying to decide on what type of flooring you should get. This is because there are many different types of flooring to choose from which range from parquet wood flooring, laminate, carpets and more. To make things easier, in this article, we will discuss the different types of flooring that you should consider for your home. If you are interested and you would like to find out more, keep reading to find out what is available to you. Anyone of these could be a stylish addition to your home.
Parquet Flooring:
Parquet wood flooring is a popular option for your home, this is because this type of flooring is suitable to have in many different rooms around your property, not to mention that it comes in many varieties of colors and styles that can suit many people's style. Another reason why parquet wood flooring is a popular flooring option is that if you buy parquet flooring it can last a lot longer as it is not affected by moisture as much as other types of wood flooring. It can also be more cost-efficient for people as it is cheaper than other types of flooring. No matter what type of home you have, we are certain that parquet flooring would fit in very well with your design aesthetic.
Laminate Flooring:
When it comes to choosing a flooring type, another popular choice is laminate flooring. This type of flooring is a popular choice because again, it is suitable for all over the house and depending on the kind that you get, it can give the appearance of wood flooring, tile, and other flooring types. Laminate flooring is a great kind of flooring to have around the house because it is easier to keep clean and is very durable and won't be scratched as easily as real flooring would be. Although laminate flooring is a great type of flooring, parquet flooring may be more suited to you as laminate gives the appearance of wood and parquet is actually made from wood.
Tiles: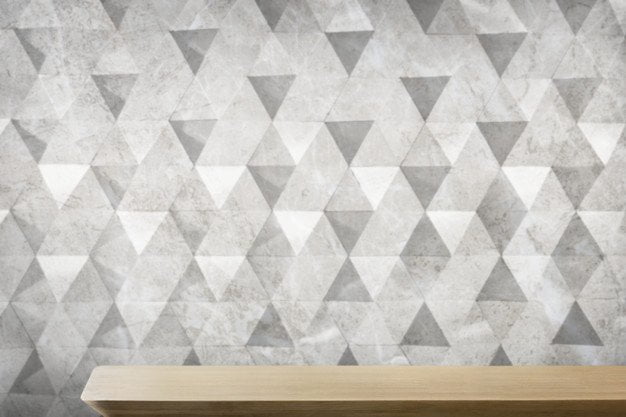 Tiles are also a very popular option when it comes to a flooring type for a home. This is because tiles match anywhere around the house and there are many colors, styles, and sizes to choose from. Tiles are a hardwearing type of flooring and are durable throughout the house in bathrooms and kitchens as well as other areas around the house that need a hardwearing and easy to clean surface.
If you would like to add some more style to a room where you are using tile, you can also consider a mosaic tile, this can add some modern style to your home and also make it a lot more unique to what you want your home to look like. However, when you have tiles they can be cold to walk on and if you drop something n them that is fragile it could break it which is not ideal if you have ornaments that are fragile. Luckily, it is very easy to place underfloor heating beneath this type of floor to try to combat the cold.
Carpets:
Another option you should consider when decorating your home is carpets. When you have carpets in your home it can be a lot cozier for you and can be softer on your feet as you walk around the house. Carpets also come in many colors and styles which means it can be used in any type of home regardless of what style you want to go for. If you have young children or you have pets then carpets may not be the best option as carpets can be a lot harder to keep clean than other types of flooring. However, a decent carpet cleaner will go a long way and you can always hire a professional company to give them the once over if needs be.
Ceramic Flooring:
Another type of flooring for you to choose from is ceramic flooring. This comes in many designs and colors as well as sizes which make it suitable for all areas around the home. This type of flooring is great especially for bathrooms and kitchens because it is hardwearing, can prevent slips and is water-resistant. This type of flooring is also fairly easy to replace and clean if it was to be damaged and they come in a range of prices meaning they can be affordable for many people. However, it can be uncomfortable to walk on barefoot and the grout can be hard to keep clean.
Concrete:
Concrete flooring can look amazing in a home can come in a range of colors, this type of flooring is also hardwearing and can even be used outside. Concrete flooring can also bring a modern look to a home as it is very stylish. However, this type of flooring can cause damage to an item if it is dropped on it and requires maintenance as it can crack. If you are interested in a concrete floor, you should take a look at the industrial school of decorating. You might find many interesting design choices there which could influence your decision when it comes to decorating.
In Conclusion:
Overall, there are many different types of flooring to choose from when it comes to decorating your home and, in this article, we discussed some of the ones you may wish to take a look at, including laminate, tiles, carpets, ceramic flooring, concrete and more. Although there are many different types to choose from, we think parquet flooring is timeless and will always look good no matter what kind of home it is placed in. From modern to traditional, there is always a parquet to suit you. Make sure if you are planning on decorating your home and are looking for a type of flooring make sure you consider parquet wood flooring today.
Read Also: