Metals are among the most common materials used in today's interior design. Color, texture, and shape are today enhanced with metal art. They give a space a distinct, eye-catching, and useful feel. To begin, let's learn about some of the best interior design metal arts.
The first thing to know about metals is that they are divided into two major categories: ferrous and non-ferrous. 
What Are Ferrous Metals?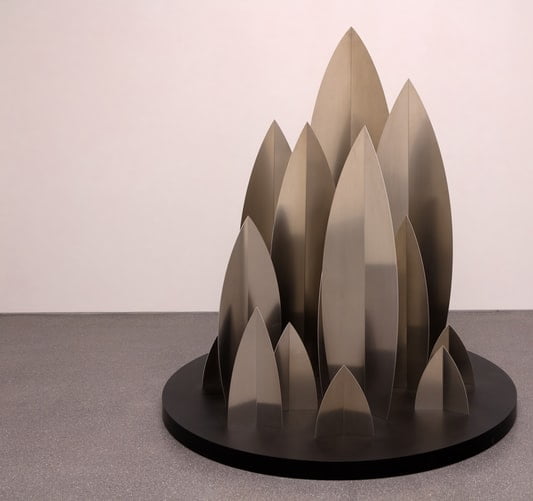 The significant materials referred to when talking about ferrous metals are those that predominantly contain iron. This is why ferrous metals, such as iron, rust easily. Take wrought iron as an example. This metal is created by heating pig iron, melting it with iron oxide, then continuing to process. Rust resistance is a positive factor with wrought iron compared to mild steel. 
Erected using riveted and welded iron, the Eiffel Tower is widely recognized as the most renowned wrought-iron metal art structure. Steel is composed of iron as well. To ensure the purity of the materials in making this metal, all contaminants have been eliminated; other ingredients have been added. 
The Benefits Of Ferrous Metal
This material is long-lasting and can handle many environments. Using mild steel in interior design metal art is the most fundamental application of steel. Stainless steel is an excellent interior design material, as it is straightforward to work with. Because it can be polished to perfection, stainless steel is robust, clean, and visually attractive to the eye. 
One of the benefits of it is that it is corrosion-resistant. In internal partitions, as in elevator compartments, stainless steel is commonly utilized. Other noteworthy modern design ideas include stainless steel floating staircases, which add to the design of any location. Being light and flexible, they are also suited for seating or furnishing.
You may also like: Your House is Not a Home? Dress Those Blank Walls
What Are Non-ferrous Metals?
Non-ferrous metals are metals that contain little to no iron. They have iron, but it's only responsible for a small fraction of their entire constitution. The elements that follow can be looked at as an example: nickel, copper, and aluminum. Gold, silver, copper, and platinum are common choices for metal art among interior designers. Aluminum is light and resistant to corrosion. It also has a silvery color. It is suited for styling accents, finishes, and even upholstery with chill undertones.
To match customers' expectations, if they expect warmer tones with metals, they can be pleased with copper. The earthy red-brown hue is a beautiful approach to include a warm and vivid color scheme in any environment. People prefer to utilize copper while furnishing their homes, especially in their furniture, lighting, and finishes. A beautiful warmth of designer metal art is added to any environment when it's used.
Achieving That Rustic And Modern Glow
There is a complex, exciting movement happening in interior designing styles right now; that's incorporating the outside into the indoors. The result is that metal is employed to achieve a blend of practicality, style, and a bit of grit in our houses. Any area might benefit from the texture, dimension, and character added by decorative items.
In this instance, metal art furniture is a popular choice since it is incredibly light, highly robust, and effortlessly polished. As long as they are clean and cared for, there won't be an issue. Most significantly, they provide to a location an alluring mix of modernity and functionality.
You may also like: When Only the Best Will Do, And Then There's Frameless Glass
How Metal Art Is Adding Modern Glow To The Interior?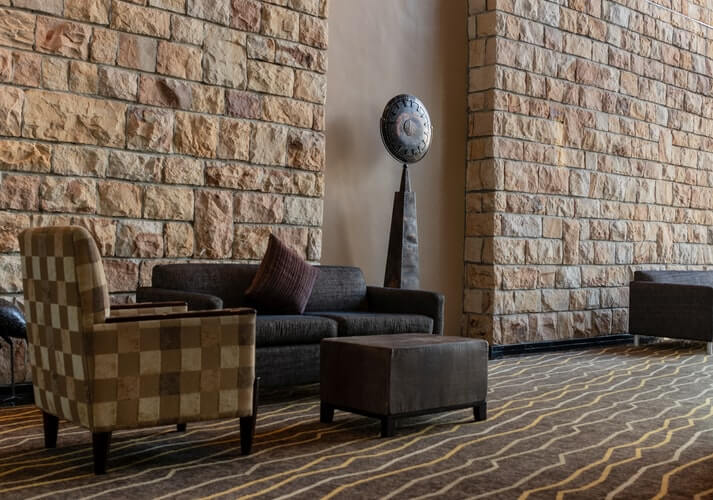 Dainty and refined are two adjectives used to describe metal art embellishments. These days, metallic wall art is among the most popular. While some of them are beautiful and practical, others are only ornamental. An excellent illustration of it is handcrafted metallic lettering. It imbues personality and style to a wall. Geometric metal wall art may take the globe by storm. 
Decorative metallic art objects are excellent design elements for any home setting. Some have even fashioned stainless steel mirrors into walls, and the visual impact is stunning. It makes the impression that the area is from the future. Planting ornamental pots in farm-themed landscapes, on the other hand, is a strategy used by some artists to stir their inner gardeners.
In modern homes, you may discover metallic bookshelves and floating cabinets and shelves, giving the house a futuristic atmosphere. Dainty and minimalist metal art bookshelves are simple to love. This results in a rustic style that blends nicely with today's tastes. 
Conclusion:
To put it another way, metal is not faultless. Metal art finishes are expensive to execute since they are difficult to come by. Furthermore, it is highly susceptible to corrosion. Besides that, the temperature remains high throughout summer, which can affect these materials. But with the proper maintenance and care, it can be the right design for a home.
Regardless of how fundamental metal is, it may be used to complement various diverse themes. It is also a great do-it-yourself activity to embark on. It's no surprise that metal art is becoming increasingly popular.
Read Also: