Fitness has been a trending topic for the past decade. Today, the fitness industry is growing at a rapid pace. This is because people are now getting more conscious about their fitness.
According to IHRSA, the $30 billion health and fitness industry has been growing at a steady pace of 3%-4% annually.
While fitness was gaining popularity slowly, the pandemic played a major role in escalating the change. In fact, much of the credit for the fitness app's popularity goes to the pandemic.
During the Covid-19 pandemic, brands like Nike started the premium version of their Nike Training Club App. This app offers a virtual workout routine for every individual.
Soon, the industry knew that there was massive potential for a fitness application. Fast forward to today, we have hundreds of applications offering their services.
If you are wondering how to make a fitness app, then there are several things that you need to consider. This includes research, finding target audiences, planning the whole process, and finally, hiring an agency to do the work.
Exploring The Fitness App Market
When you decide to create a fitness application, it is important to know what is happening in the market.
Start by taking a look around at what is happening in the fitness app market.
Before you hire any development agency, it will give you an idea of how much the total project will cost you.
According to global Grandview Research, the global market cap for this industry reached $1.1 billion in 2021. It is anticipated that if the industry keeps growing like this, it will experience a CAGR of 16.2% by 2030.
That said, if you have a fitness application idea and want to become part of the growing economy, seek guidance from the mobile application development agency.
How To Create A Fitness App?
The most recommended approach to getting a new idea for a fitness app is business and MVP (Minimum Viable Product). An MVP has a core feature, a user-friendly design, and a good user interface to demonstrate the idea behind the application.
That said, you can follow the steps to create a fitness app.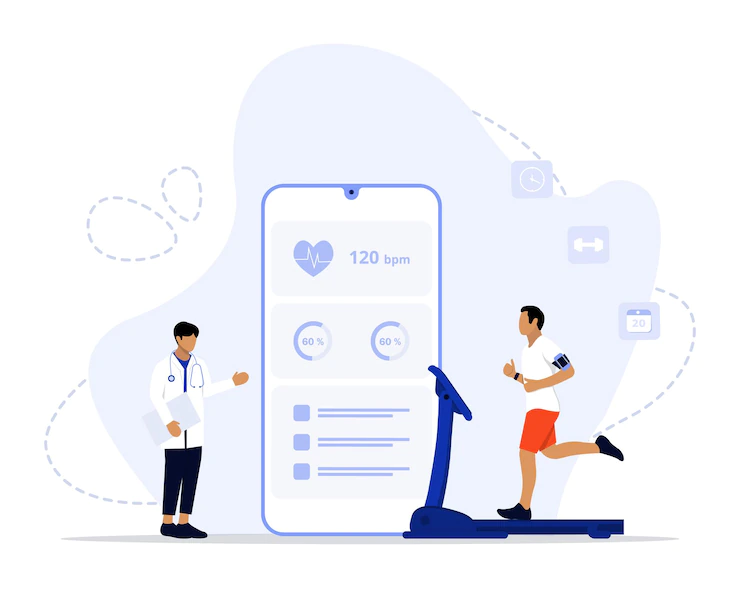 Step 1: Research The Ideation
If you look at the fitness app market, you will find that it is segregated into three categories –
Activity Tracking.
Nutrition & Diet.
Workout & Exercise App.
The Global Fitness App Market predicts that the activity tracking segment will continue its stable growth in the future. Each type of fitness app can be grouped into different population groups and the level of fitness they offer.
In addition, every application is designed with a particular goal in mind. If that is the case, you must find your USP, research your prospects and study your target audiences.
Step 2: The Features Of Your Fitness App
Once you are ready with all your research work and who your target audience will be, it is time to decide what feature you need in your application.
The app features fall into three different categories –
Essential features.
Desired features.
Features that may give your product a competitive advantage.
Generally, when you are creating a fitness platform, the features you need to focus on are as follows.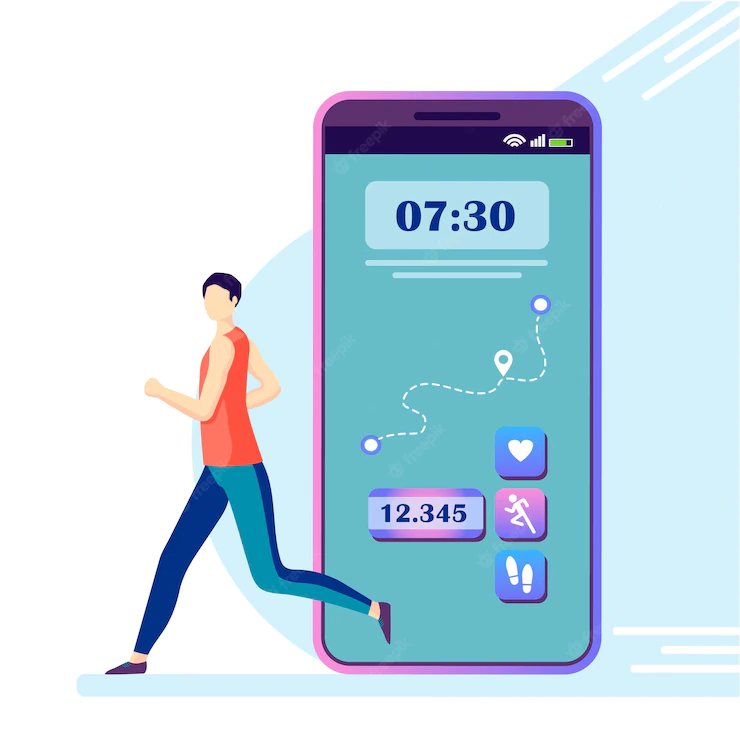 Onboarding Process.
Gamification.
Visual Tutorials.
Activity Monitoring.
Progress Tracking.
In-App Community.
Payment Screen.
Profile.
Application Setting.
Push Notifications.
Social media integration.
While these are only the basic features that every user will expect you to give. If you want to stand out in the market and want to have the upper hand over your competitors, you need to have features that set you apart from your competitors.
Step 3: Selection Of The Monetizing Method
If you are developing a fitness application that is only meant to relay information to the users or to connect the users with the membership with a gym chain, you are perfectly fine with offering the application for free.
However, if you are interested in making a profit out of the application, there are multiple options to do so.
Ad-Based Model: You can let ads run on your application. Along with receiving a commission, your users can get their hands on fitness training equipment.
In-App Purchases: You can offer customized fitness goals for the audiences. While the standard fitness goal can be free, you can charge for creating a custom plan solely for the individual.
Sponsorships & Partnerships: The fitness app can become a partner with sports brands, gyms, experts, and celebrities. Partnership with a big brand is a good way to monetize your application.
Step 4: UX/UI Design
Market analysis and documented projects give developers enough information to come up with a user-friendly interface. The first design is considered a prototype and base design. All the other designs are upgraded on the base design.
Depending on the target audience's needs, you might go for a minimalistic design with easy-to-use interphase. However, regardless of what you are offering with your application, you need to ensure that users are able to digest all the information easily and complete the task quickly.
Challenges To Watch Out For
Like any other software development process, you experience many challenges, especially when the apps work on user-generated data.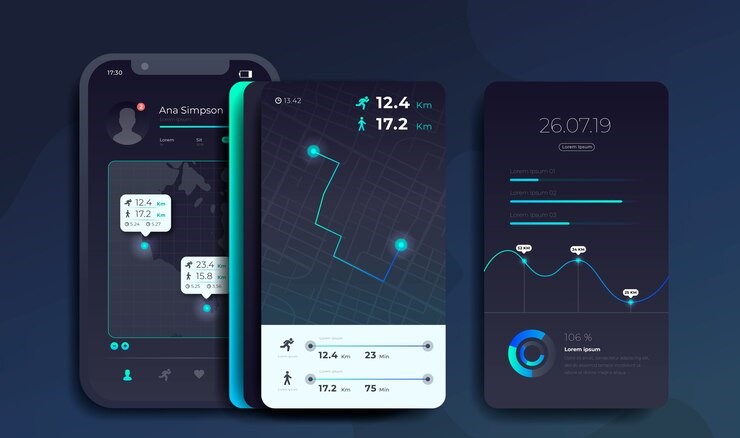 Here is the list of the most typical challenges.
UX clutters all the data on the screen. The more time users spend segregating the data, the more they will dislike the app.
Services that are of no value to your targeted audiences. This you will know when audiences start using the app.
Troubles with the application running on different platforms. Now, here the problems can be related to design, user interface, alternative layouts, and deploying the application.
Too much onboarding. If your application is designed to increase onboarding and less retention. Your application is bound to fail.
Always keep a contingency fund for any emergencies.
Summing Up
Physical fitness, health, and lifestyle awareness is growing in trends. This is the reason why mobile applications that deliver a way for individuals to track their daily routines and keep reminding them of their health goals are getting popular.
Fitness apps may help an individual embrace healthy habits and maintain better physical and mental health.
Additional: